19 dogs, 1 cat rescued in Pemiscot Co.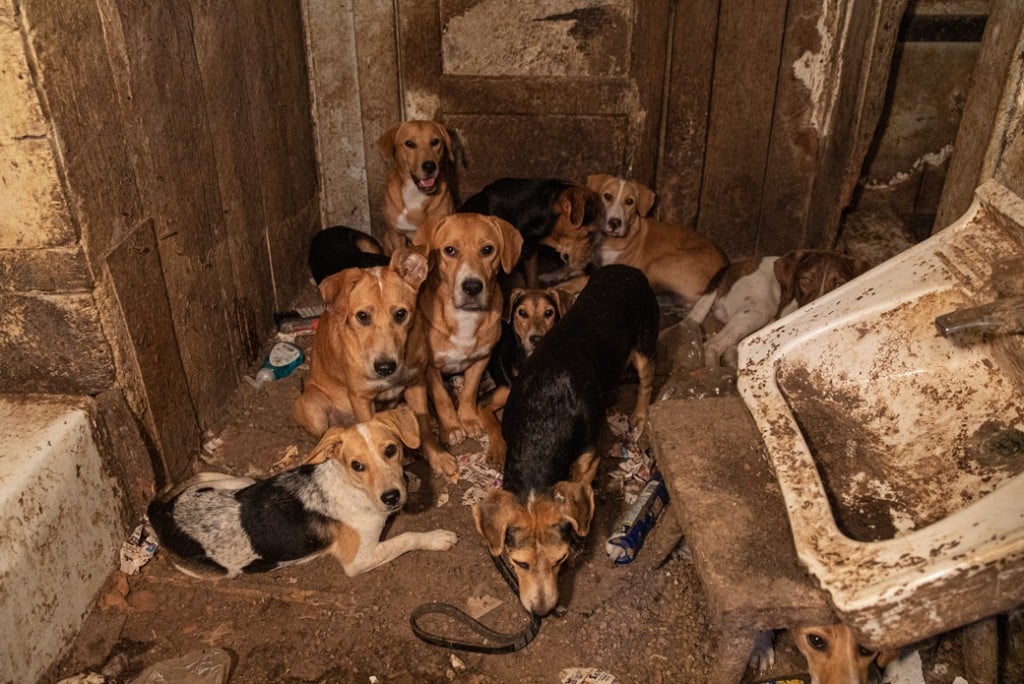 CARUTHERSVILLE, Mo. (KBSI) – Twenty animals were rescued from a property in Pemiscot County on September 16.
Nineteen dogs, primarily young Beagle-mixes, lived in filthy and overcrowded conditions, according to the ASPCA® (American Society for the Prevention of Cruelty to Animals®).
Many of the dogs were underweight and some were suffering from untreated medical issues, including several with flea infestations, as well as at least one dog with an eye infection, one with a suspected untreated foot fracture, and one with a fractured tooth, according to the ASPCA. Most of the dogs were closed off in an 80 degree, six-by-eight-foot bathroom that was covered in feces and urine and had dangerous levels of ammonia.
The ASPCA is providing support with operational planning and removal, evidence collection, legal assistance, forensics exams, medical and behavioral care, and sheltering for the animals.
The Caruthersville Humane Society is sheltering the cat and providing field assistance. The dogs were relocated to an emergency shelter operated by the ASPCA at an undisclosed location.