1st grader creates own unique business
Six-year-old Wyatt Cogley created "Wyatt's Bomb Squad" by picking up his neighbors' dog poop to help earn money for a Nintendo Switch.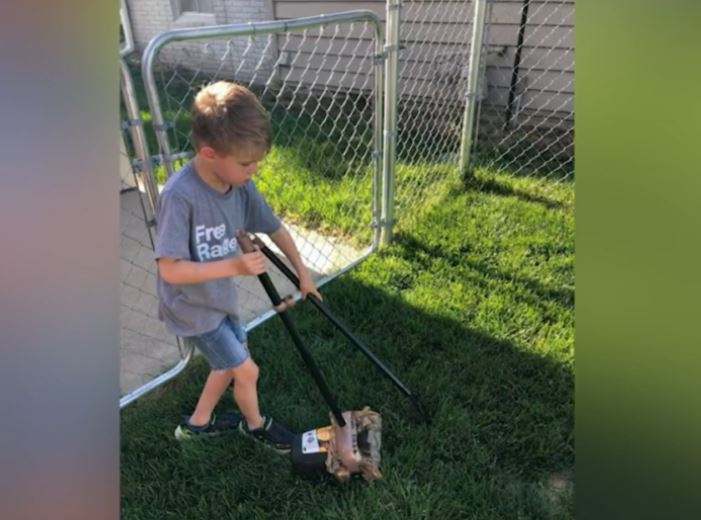 LINCOLN, Neb. (KLKN) — When Wyatt Cogley wanted a Nintendo Switch but realized his allowance wasn't going to be enough to pay for it, the 6-year-old came up with a solution.
He'd have to earn it.
The first grader at Campbell Elementary created his own business called "Wyatt's Bomb Squad" picking up his neighbor's dog's poop.
"Like do something you don't want to do to pay the bills," Wyatt tells Channel 8. "I also started picking up our own dog's poop so that got me started."
Wyatt works four days a week and currently has three clients. One of them, paying him $50 a month while the other two pay him weekly.
"He runs it pretty much like you'd expect any business to be run," said Wyatt's father, Vince. "He went door to door several times around the neighborhood. It was all him asking people to sign up."
So most days, Wyatt drags his wagon and Vince along to do his work. His mother, Andria, also helps out by creating merchandise. A graphic designer, Andria also came up with a unique logo.
"We thought it'd be kind of fun to have the poop emoji had some sparklers for a celebratory bomb," Andria sad. "We wanted to make it fun and kind of silly."
So far, only grandparents have requested the merchandise.
"I'd be happy to supply the whole neighborhood," Andria said.
This is the way Wyatt's parents show their support
"I think kids are really creative and have a lot of really great ideas and they can be just as good a business person as an adult," Andria said. "It's cool to watch him run with it."
Wyatt also spoke with the fourth-grade class at Campbell Elementary School about owning their own business.
He also has earned enough cash to pay for that Nintendo Switch and then some.