2 firefighters with minor injuries after fire at Cape Girardeau home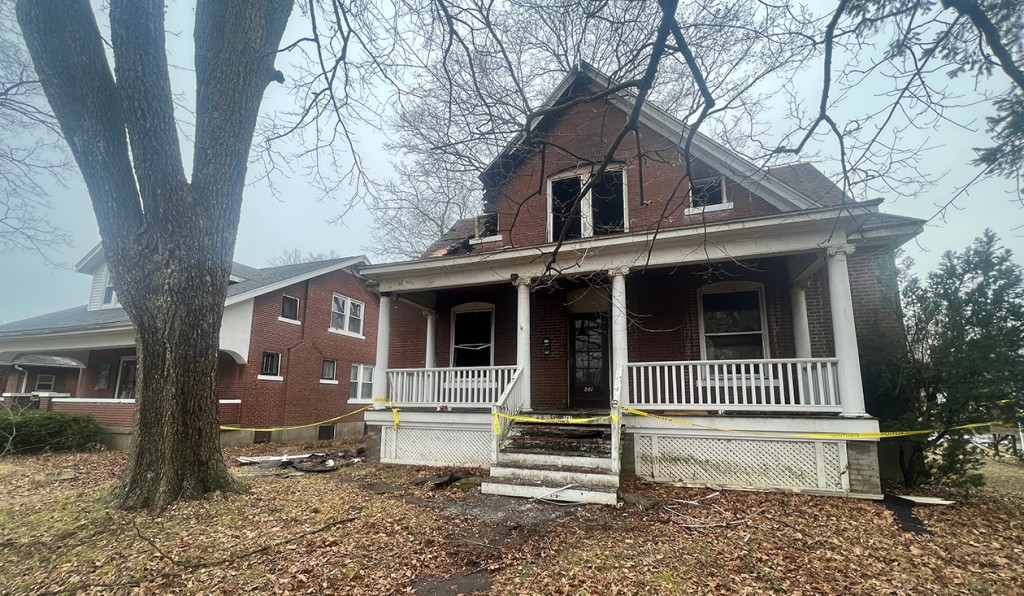 CAPE GIRARDEAU, Mo. (KBSI) – Two firefighters have minor injuries after fighting a fire at a home at 241 North Park in Cape Girardeau early Sunday morning.
Cape Girardeau Fire Department units were dispatched for a report of smoke coming from a home in the 200 block of North Park at 3:11 a.m. The first arriving unit found heavy smoke visible from all four sides with fire in the basement.
The first crew entered the basement and began an aggressive fire attack, according to Cape Girardeau Fire Department Battalion Chief Norman Baker.
Additional arriving crews entered the home on the first floor and found fire had spread to the first and second floors.
While crews worked extinguish the fire inside, a partial collapse occurred of the first floor and the ceiling on the second floor. In that collapse two firefighters suffered minor injuries. One was taken to the hospital and later released.
The second floor collapsed a short time later. Due to the partial collapse, overhaul was extensive and labor intensive.
Additional resources were requested from surrounding departments to either assist on the fire scene or to back fill fire stations and respond to any additional calls for assistance within the city.
All units were returned to service just before 8 a.m. on Sunday.