23rd annual Winter Wonderland of Treasures returns after 2 years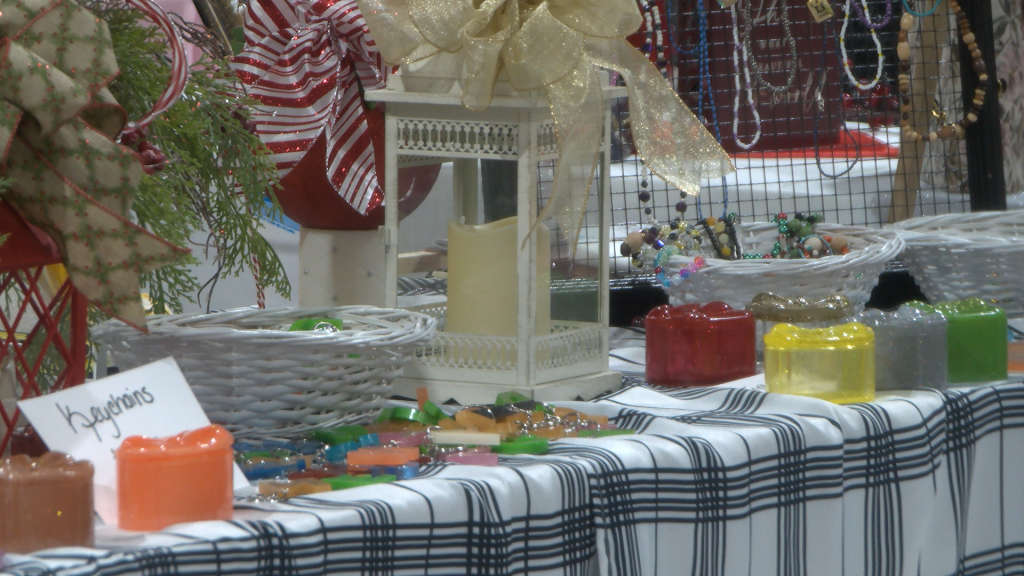 BENTON, Mo. (KBSI) – The Winter Wonderland of Treasures event has been going on for 23 years to help St Denis Catholic School raise money for their student programs.  
 Event organizer Judy Scherer says from their first event has been a sellout.  
"We have to have fundraisers like this, 23 years ago I asked why don't just have a show and I had a lot of people said you'll never get anybody to come to Benton, and I go watch me. We sold out the first year," said Scherer. 
The event offers homemade foods, crafts, toys, and antiques from local businesses.  
"This year has just been phenomenal and people in this town just support a lot of people go to this church and there are a lot of their children go here so they support this every year," said Scherer. 
The support is strongly felt especially after going through the 2020 pandemic and the rise of inflation caused vendors to pull out.  
But people like Shelia Henderly, with Lynn's One of a Kind Finds Loft, get to join in the opportunity to help St. Denis grow and showcase her own work. 
"Well, it's a lot of effort on our part in time and we really enjoy it and like to share with everyone," said Henderly. 
So, the Winter Wonderland of Treasures event brings great things for vendors, shoppers, and St. Denis. 
"You'll get you something handmade that'll last you for the rest of your life how good can that be," said Scherer.