I-69 Exit 41 in Marshall County reopened after 3 semi trucks, 15 vehicles crash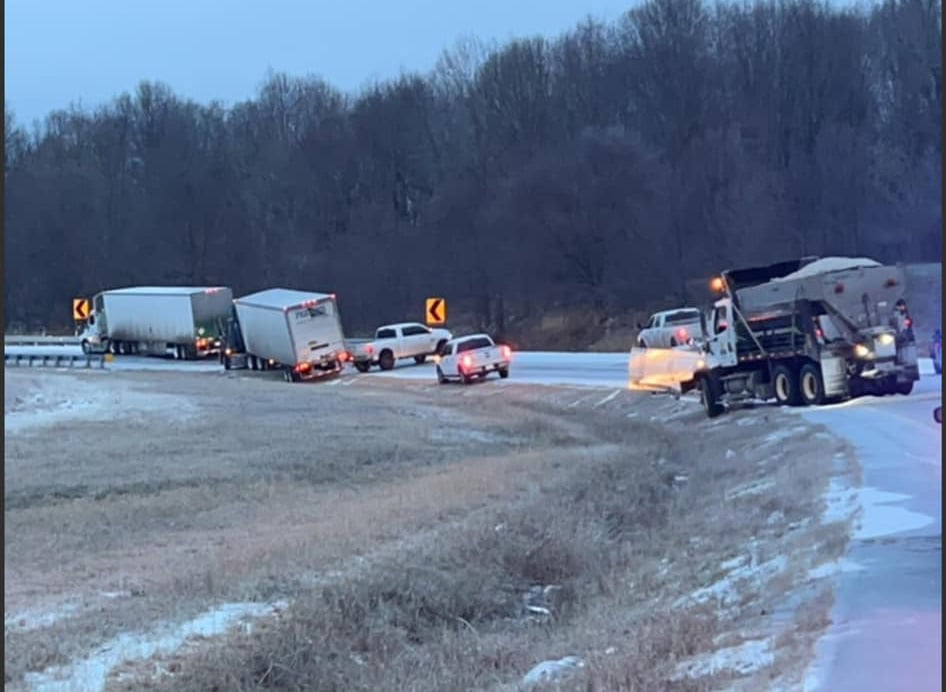 MARSHALL COUNTY, Ky. (KBSI) – The Interstate 69 Exit 41 southbound ramp to the U.S. 641-Spur at Benton in Marshall County has reopened to traffic after being blocked by a multi-vehicle crash.
The crash involved three semi trucks and 15 passenger vehicles, according to the Kentucky Transportation Cabinet.
Many of the vehicles had only minor or no damage, so they were able to maneuver out of the crash site under their own power once the semi trucks were cleared.
Once vehicles were cleared from the ramp, the KYTC Marshall County Highway Crew made several passes to spread salt along the ramp before it was reopened to traffic.