5th Annual SNAP Prayer Walk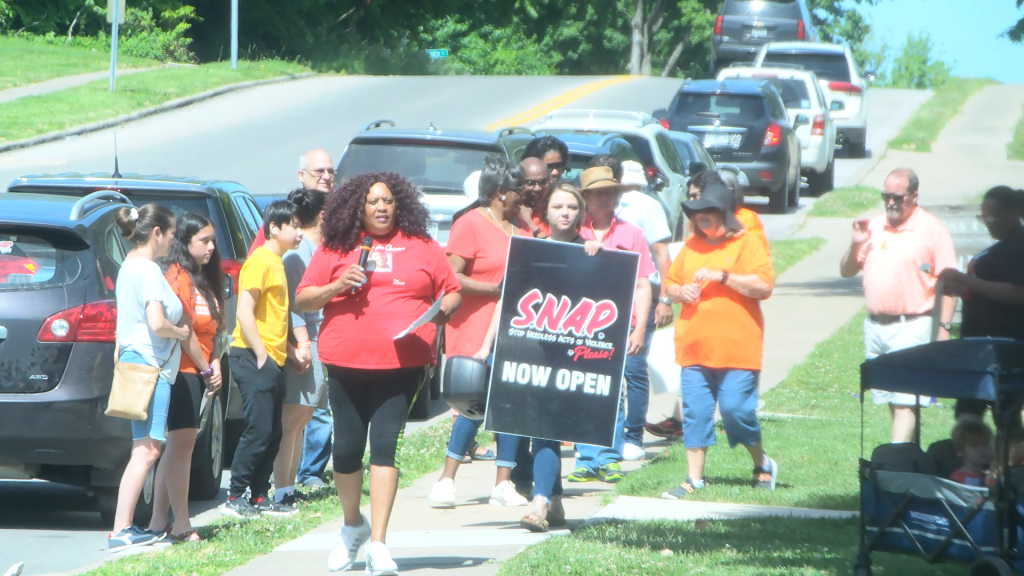 CAPE GIRARDEAU, Mo. (KBSI) – From June 3rd to 5th is wear orange weekend. A time to raise awareness against gun violence. Today, the Cape Girardeau community came together in orange and in prayer for victims of unsolved murders.  
Stop Needless Acts of Violence Please (S.N.A.P) and Moms Demand Action came together for their 5th annual prayer walk.  
Every year, the groups walk and pray at a location of where gun violence and unsolved murders have occurred.  
 Leslie Washington, moms demand action volunteer, says the walk is important in remembering these victims. 
"These places have names and these victims have names that we need to remember and pay respect and homage to those victims that we've lost," said Washington. 
Felice Patton, the founder of S.N.A.P, experienced this pain firsthand. 
In 2015 her son was murdered and for 2 and a half years, it went unsolved. 
"He was hanging out with 60 people and no one would talk and that surprised me," said Patton. 
The unwillingness of people to talk led her to create S.N.A.P. with the goal to bridge the gap between the community and police officers. 
A point that today they hope they helped the community see.  
"Its a gap in communication so we want to keep opening up those lines of communication," said Patton. 
Washington says that everyone needs to work together because this violence is happening too often. 
For more information on S.N.A.P visit them on Facebook  at SNAP Stop Needless acts of Violence Please.