American Red Cross volunteers from MO, AR responding to FL ahead of Hurricane Ian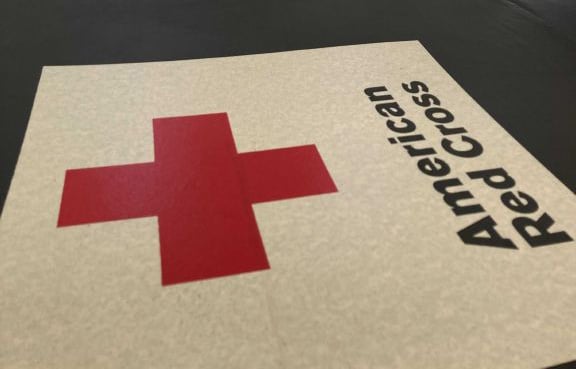 (KBSI) – The American Red Cross in Missouri and Arkansas is sending volunteers to Florida ahead of Hurricane Ian.
Nearly 100 disaster responders from across the Missouri and Arkansas region have raised their hands to respond, with more than 20 volunteers and staff in-route or on the ground in Florida, according to the American Red Cross. About 40 more on standby to leave as needed.
More than 20 disaster responders are supporting the hurricane response in Puerto Rico, typhoon response in Alaska and the western wildfires.
Other Missouri and Arkansas teams are already deployed to help those affected by disasters including the hurricane in Puerto Rico, typhoon in Alaska and the wildfires on the West Coast.
Teams consisting of two drivers will deploy four Emergency Response Vehicles (ERVs) to Florida starting Wednesday from Columbia and Jefferson City, Mo, and Little Rock Ark. Thursday teams will deploy from St. Louis.
Additional deployments to Florida of people and Emergency Response Vehicles are expected to happen.
Ian was a Category 3 hurricane on Tuesday. It could grow to a Category 4 as it begins to impact millions of people in Florida.
Tampa could suffer its first direct hit from a hurricane in over 100 years. The National Hurricane Center also reports a life-threatening storm surge is possible along much of Florida's west coast, with the highest risk from Fort Myers to the Tampa Bay region. Significant river flooding is likely across central Florida.
The American Red Cross has moved hundreds of trained disaster responders from across the country and tens of thousands of relief supplies to Florida in preparation for Ian. The Red Cross is also supporting local officials in opening dozens of shelters to make sure people have a safe place to ride out the storm.
The Red Cross accepts donations to Red Cross Disaster Relief. Visit redcross.org, call 800-RED-CROSS, or text the word REDCROSS to 90999 to make a $10 donation.
Those interested in becoming a volunteer can visit redcross.org/volunteertoday.