Black Male Health Conference coming to Carbondale Civic Center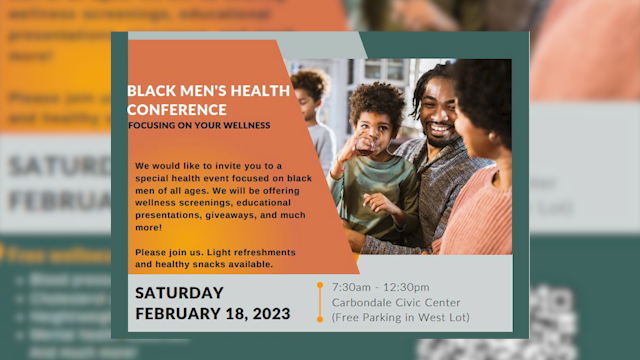 CARBONDALE, Ill. (KBSI) – Several organizations such as Carbondale Illinois NAACP, the Southern Illinois University School of Medicine and more are teaming up to bring the black men's health conference to the Carbondale Civic Center.  
The event will be on Feb. 18, 2023, from 7:30 a.m. to 12:30 p.m.  
The event will offer a chance for individuals to receive well screenings and educational presentations. 
 Carl flowers, a co-sponsor of the event, says this health conference is important because it will show black males to care about their health. 
"Black man typically does not talk about their own health, they always, they're likable to commiserate with others, and when they find out people have health problems, cancer prostate issue, or whatever, but they never want to want to talk about their own issues and things. Keep getting more males interested and aware and concerned about their own physical mental and spiritual health; from my perspective, you can't talk about one without talking about the other," said Thomas. 
For more information on the Black Male Health Conference visit Carbondale Illinois NAACP | Facebook.