Cape Girardeau man facing charge after stolen vehicle found in creek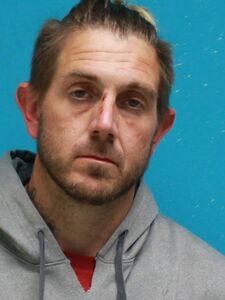 CAPE GIRARDEAU COUNTY, Mo. (KBSI) – A Cape Girardeau man faces a felony tampering charge after sheriff's deputies found an overturned vehicle in a creek.
The Cape Girardeau County Sheriff's Office responded to a report of a overturned vehicle in a creek near State Highway V in Cape Girardeau County on Saturday, Nov. 5.
The vehicle was stolen, according to the sheriff's office.
Thomas Charles Kinney, 39, from Cape Girardeau faces a Class D felony charge of tampering in the first degree.
The Prosecuting Attorney's office issued an arrest warrant for Kinney. This warrant came with a $10,000 cash-only bond.
Kinney remained in the Cape Girardeau County Justice Center.