Carbondale facing charges after police respond to robbery, chase down a street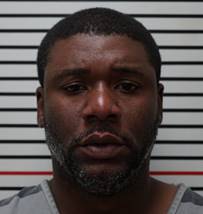 CARBONDALE, Ill. (KBSI) – A Carbondale man faces charges after police officers responded to a business Wednesday afternoon for a report of a robbery in progress.
Officers responded to a business in the 800 block of East Grand Avenue at 4:54 p.m.
Police learned the suspect entered the business and demanded money. The suspect received cash and ran on foot from the store heading east.
Larry J. Harvey, 43, of Carbondale, was arrested as he tried to evade the officers in the 700 block of South Lewis Lane.
During the arrest processing Harvey threatened harm to arresting officers and their families, according to the Carbondale Police Department.
Harvey faces charges of burglary and threatening a public official.
He was taken to the Jackson County Jail.