Carbondale police looking for man accused of trying to grab woman on sidewalk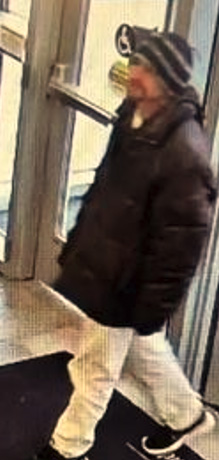 CARBONDALE, Ill. (KBSI) – Carbondale police are asking anyone who knows the identity of a man in a photo to call them.
A woman reported to the Carbondale Police Department on March 9 at 3:29 p.m. that a man had approached her as she walked on the sidewalk near the intersection of University and Grand Avenue.
She told police the man, who she described as a white male in a dark jacket, grabbed her by the waist. The woman pushed him away, and he left the area on foot as other people were seen approaching on the sidewalk.
If you know the identity of the man in the photo, or if you or someone you know has had a similar experience, you are encouraged to contact the Carbondale Police Department at 618-457-3200 or 911 in an emergency.