Carbondale to receive $1.8M in federal funding for resurfacing, 'road diet'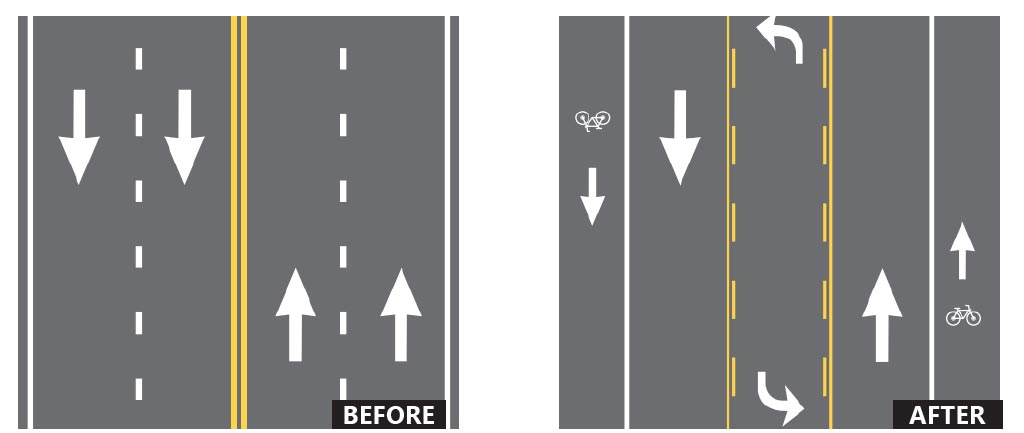 CARBONDALE, Ill. (KBSI) – The City of Carbondale will receive $1.8M in federal grant funding to resurface South Wall Street from Park Street to Walnut Street.
The funding comes from the Highway Safety Improvement Program (HSIP)
The project will also include a "Road Diet" reconfiguration to lower the potential for crashes and reduce vehicle speed.
A road diet converts a four-lane roadway to a three-lane roadway. It consists of two through lanes and a center two-way turn lane, according to the Federal Highway Safety Administration.
Bi-directional bike lanes and ADA-accessible sidewalks will also be added as part of the City of Carbondale's Complete Streets commitment to calm traffic, improve safety, and recognize all transit modes as integral elements of the transportation system.
The anticipated start date for the project is the Summer of 2024.