Citizens review plans for safety enhancement to KY 303/Cuba Road in Mayfield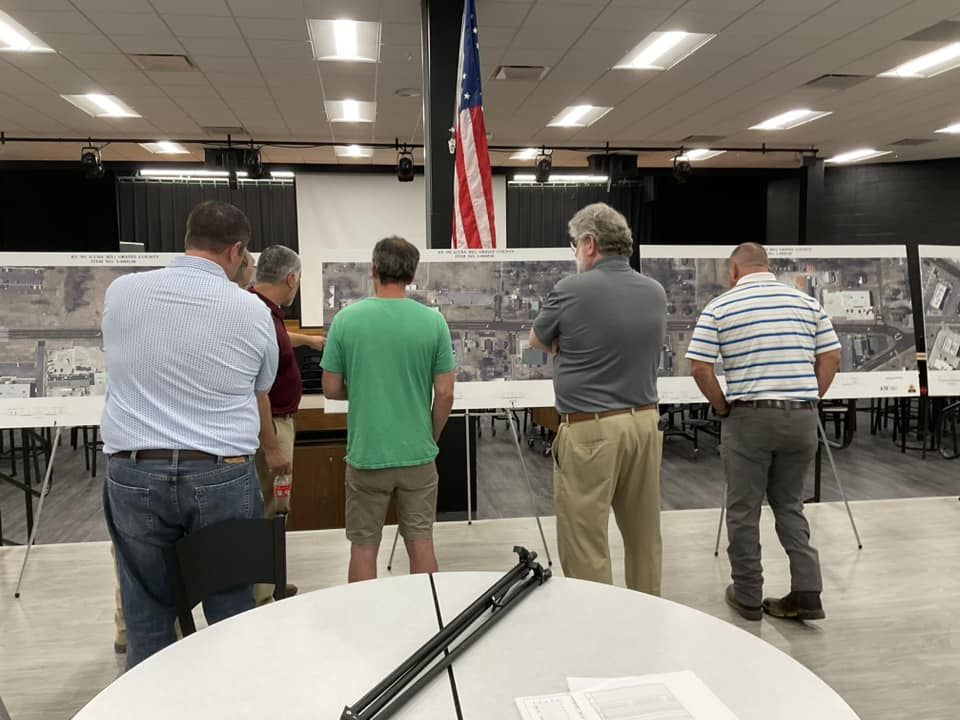 MAYFIELD, Ky. (KBSI) – More than 20 people attended a Kentucky Transportation Cabinet public information meeting Thursday evening to review safety enhancements planned for a section of KY 303/Cuba Road and the KY 303 intersection with KY 121/Paris Road in Mayfield.
The meeting was held at Mayfield High School from 5 to 7 p.m., Thursday. It was designed to get public input on a safety and traffic flow enhancements. Attendees reviewed exhibits and provided comments.
KYTC District 1 Project Development Manager Chris Kuntz says KYTC is seeking public input to prepare for the final design process that will lead to construction in the next few years.
The open house format allowed citizens to come by at their convenience, review the displays and make comments.
"Our design team will carefully read and consider all of the input and feedback provided by the public," Kuntz said. "The information will guide the design team as we work to produce a project that meets the long-term needs of the community."
The safety enhancements include a center turn lane along KY 303 and improved alignment of the KY 303/KY 121 intersection.
A decision on final design of the project is expected in late 2023 or early 2024 with construction funds available in 2025.
For anyone who was unable to attend the public meeting, displays and materials will be available for review at the KYTC District 1 Office in Paducah until June 18. Office Hours are Monday-Friday, 7 a.m. to 3:30 p.m. Comments may be provided to the design staff during an office visit.
Comments can also be submitted by mail before June 18 to Chris Kuntz, Branch Manager Project Development, KYTC District 1 Office, 5501 Kentucky Dam Rd, Paducah, Kentucky 42003.
All written comments will become part of the official meeting record. Once compiled, the meeting record and other supporting documentation will be available for review and copying only after an Open Records Request has been received and approved. All Open Records Requests must be submitted to the Transportation Cabinet, Office of Legal Affairs, Transportation Office Building, 200 Mero St, Frankfort, Kentucky 40622.
Related story: Road work, closures in southeast MO, southern IL, western KY