City of Jackson to host e-cycle event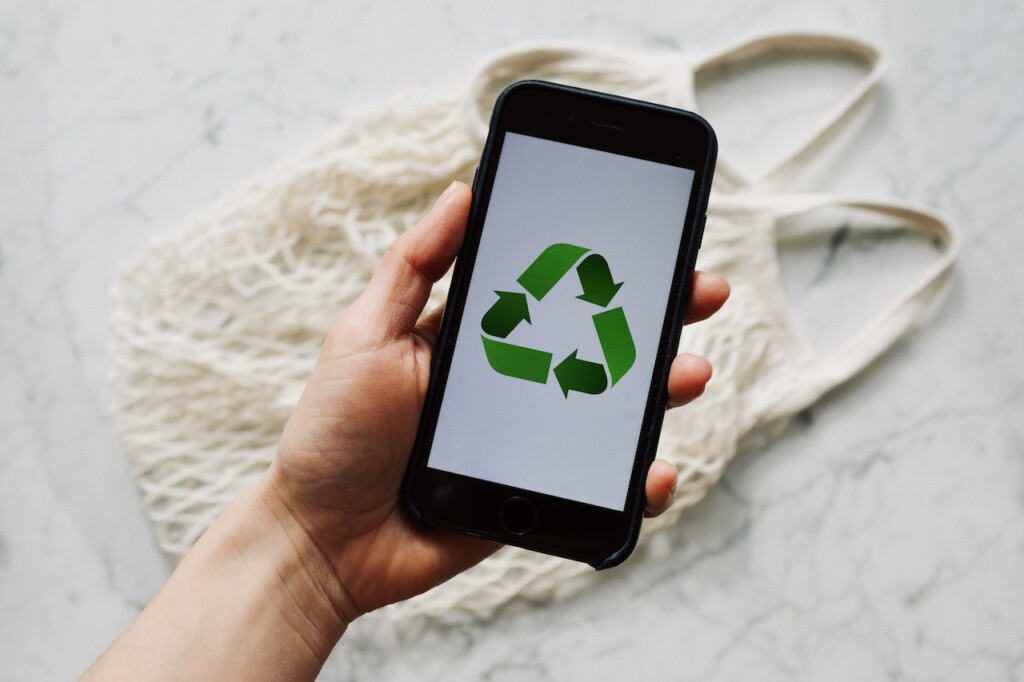 JACKSON, Mo. (KBSI) – The City of Jackson is hosting an E-Cycle event on Saturday, June 3 to reduce solid waste disposal costs while supporting e-cycling (electronics recycling).
The E-Cycle event will be from 9 a.m. to 1 p.m. at the Sanitation Department building located at 510 Sawyer Lane.
With newer, faster electronic products entering the market daily,
Nowadays, consumers are quick to replace older models of electronic products with newer, faster models entering the markety daily. Electronics have become one of the fastest growing waste streams.
The U.S. Environmental Protection Agency estimates that more than two million tons of computers and other electronics are disposed of each year. Only about 20 percent of these materials are recycled.
The special recycling effort is an opportunity for citizens and businesses to dispose of obsolete or unusable electronic items, small and large appliances, and other metal objects.
Computers, DVD players, cell phones, digital cameras, TVs, gaming systems, appliances, and all those other worn-out electronic items be e-cycled.
Examples of accepted items include: lawn mowers/lawn tractors (make sure gas and oil are emptied), weed eaters, chainsaws, tools (hand, battery or electric), air conditioners (window or central units), barbeque grills, water heaters, ranges, refrigerators, washers, dryers, dishwashers, microwaves, small appliances (toasters, coffee machines, waffle makers, etc.), laptops, monitors, televisions, computers, keyboards, printers, fax machines, scanners, speakers, cameras (video, 35mm, digital, etc.), VCRs, DVD players, all gaming systems and game cartridges, music equipment, wires, cable, power supplies, radios (including turntables, 8-track, stereo equipment, ham radios), typewriters, word processors, humidifiers, dehumidifiers, curling irons, hair dryers, fans, vacuum cleaners, lead and rechargeable batteries (car, tractor, boat, cell phone, laptop, etc.).
Items NOT accepted include AAA, AA, C, or D type batteries, tires, radioactive materials, items containing mercury, and any other hazardous waste items. Since this is a recycling effort, no trash will be accepted, only recyclable materials.
Midwest Recycling Center, a Missouri Department of Natural Resources and R2 nationallycertified vendor, from Park Hills, will be conducting all e-cycling activities that day, using approved waste management practices. All accepted items will be unloaded by Midwest's personnel. All hard drives from computers are shredded or erased using U.S. Department of Defense-approved software.
Disposal fees are as follows:
$30 each – CRT TVs 26" or less
$50 each – CRT TVs 27" or greater – (includes true big screen TVs, projection TVs, wood consoles, and other consoles of any screen size)
$20 each – LCD, LED, and plasma flat screen TVs (all sizes)
$5 each 0- CRT computer monitors
Free – LCD and LED computer monitors
$10 – any item containing freon (freezer, refrigerator, AC unit, dehumidifier, etc.)
All other accepted recyclable material can be disposed of at no charge to participants.
For more information, contact the Public Works Department at (573) 243-2300, Midwest Recycling at (636) 223-0150, inquire online at jacksonmo.org, or e-mail recycle@jacksonmo.org.