Cleanup, restoration company leaves for Florida to help with hurricane response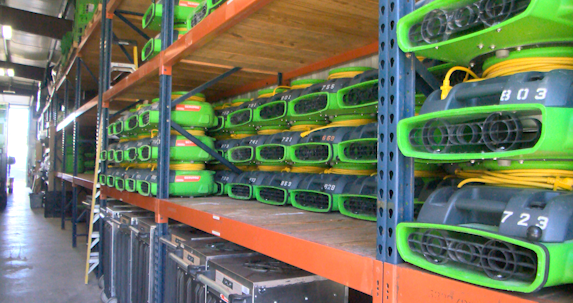 CAPE GIRARDEAU, Mo. (KBSI) – Hurricane Ian is one of the hardest hitting hurricanes to make landfall in the U.S.
Ian brought devastating destruction when it hit southwest Florida. Homes and streets are submerged from flooding along the Gulf Coast.
In southeast Missouri, businesses are finding ways they can reach out to help.
"We know it's a hard situation," said Mac Davenport, co-owner of SERVPRO of Cape Girardeau and Scott Counties. "We know that people are going through a lot. So even on a small scale we use our services to help people cope and get back to normal, rhythms of everyday life."
SERVPRO is a locally owned and operated cleanup and restoration service that serves Cape Girardeau and Scott counties with resources to help special recovery teams.
They were asked to travel to Florida and they quickly agreed and started loading up resources and equipment.
"So we take anything from our drying equipment, dehumidifiers, to trailers full of supplies, gloves and safety glasses, and hard hats and all of those types of things," said Davenport. "We take generators as well."
The biggest struggle is finding power in a situation like this with most communities completely without electricity.
"We can bring generators to help supply power and get things back running, and get things turned over quickly, cleaned up, dried out," he said.
The crew expects to be in Florida for the next four to six weeks.
Related stories:
In Hurricane Ian's wake, dangers persist, worsen in parts
Hurricane Ian gets nasty quickly, turbocharged by warm water