Diesel prices skyrocket with low supply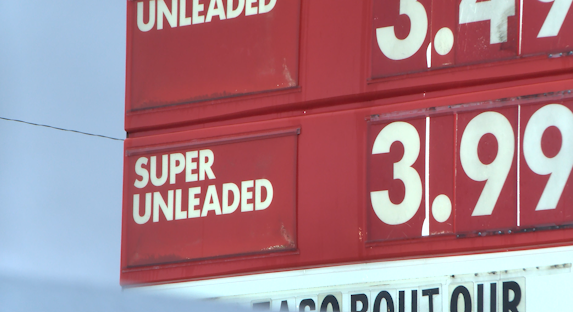 CAPE GIRARDEAU, Mo. (KBSI) – The Russian war in Ukraine has not helped the gas and diesel prices in the U.S. with diesel stockpiles at their lowest point since 2008 and demand being at its highest since 2007.
This kind of supply and demand effect has skyrocketed prices for diesel to be $1.67 more since last year…leaving a 25-day supply left in the reserve.
"We have seen that U.S. stocks are at their lowest points for diesel fuel since 2008," said Nick Chabarria, a Public Affairs Specialist with AAA Missouri. "It is somewhat concerning, more so for the fact that, of course, we know that a lot of freight and transit rely on diesel fuel, so as we're talking about inflation prices nationwide, of course, we know that higher diesel costs will result in maintained inflation, or it could even go up."
With this kind of inflation and need for supply and demand, the outlook for gas prices going down, are slim for the near future.
"As we're talking locally, it's unlikely we're going to see you know local gas stations running out of diesel or just not having any diesel to sell," Chabarria said. "More so when we're talking about the issue, it really is, you'll probably feel more of an impact on a more macro-economic level when we're talking about inflation costs, or goods and services simply for the fact that we rely heavily on diesel fuel."
The lack of fuel will not be the issue this winter, but more so the price of diesel costs: further escalating the already high inflation from coast to coast.