Early morning traffic stop leads to nearly 83 pounds of marijuana in Marion, IL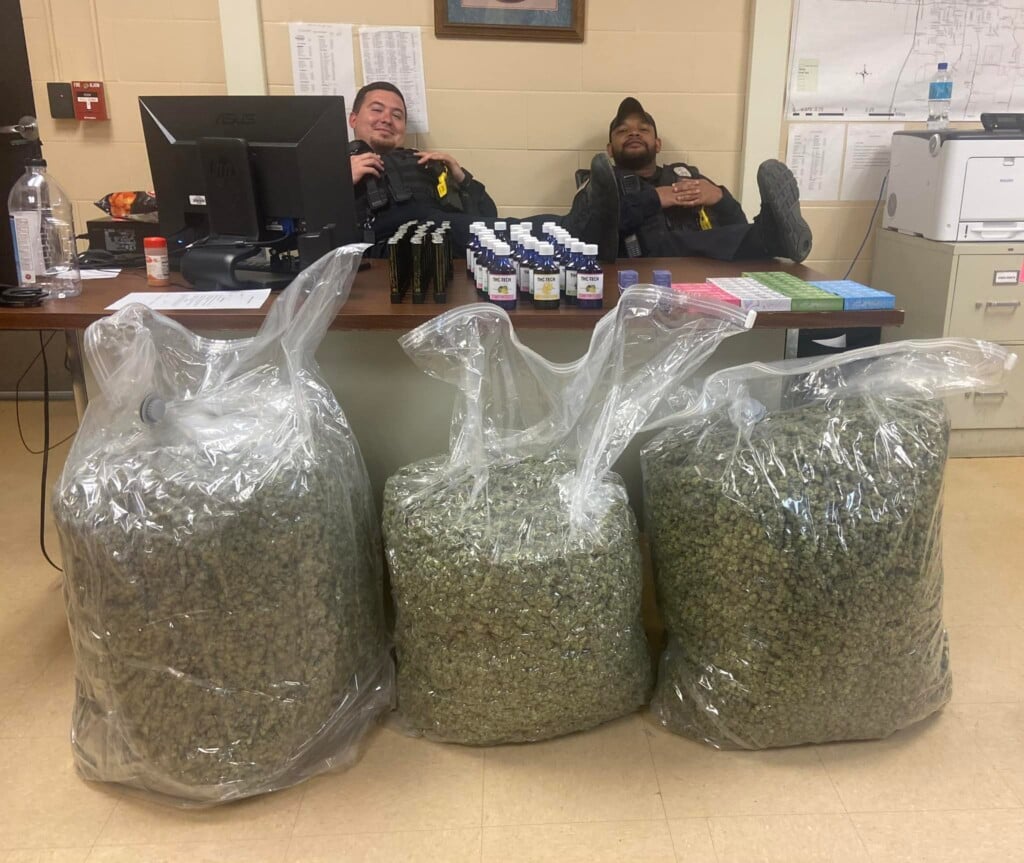 MARION, Ill. (KBSI) – An early morning traffic stop led to a drug bust of nearly 83 pounds of marijuana and dozens of bottles of THC syrup and vape pens.
An officer with the Marion Police Department conducted a traffic stop on Monday, April 17 about 12:59 a.m. on a vehicle that was seen to be speend in a construction zone on Interstate 57 southbound just north of Marion.
The vehicle in exited the interstate at Marion and stopped at the W. Main Street-Comfort Drive intersection.
During conversation with the driver, officers noticed a large plastic bag in the rear of the vehicle that appeared to be cannabis, according to police.
Officers found three large bags containing 82.9 pounds of cannabis, 30 bottles of THC syrup, and 40 vape pens.
The driver of the vehicle,
William A. Davis, 44, of Lexington, Mississippi faces charges of manufacture/delivery of cannabis > 5,000 grams, cannabis trafficking > 5,000 grams, driving while license revoked or suspended and speeding in a construction zone.
Williams was taken to the Williamson County Jail pending a court appearance.
If you are a citizen of Illinois, you are allowed to possess the following amounts of marijuana as long as you are over 21 years of age:
Five grams of cannabis concentrate
As many as 500 milligrams of products infused with THC
30 grams of cannabis flower
Product must be in a sealed, odor proof, child proof, authorized dispensary container.
If you are not a resident of Illinois, you are allowed to hold half of those amounts in the state.