Families come out to celebrate Halloween at Tractor Treat event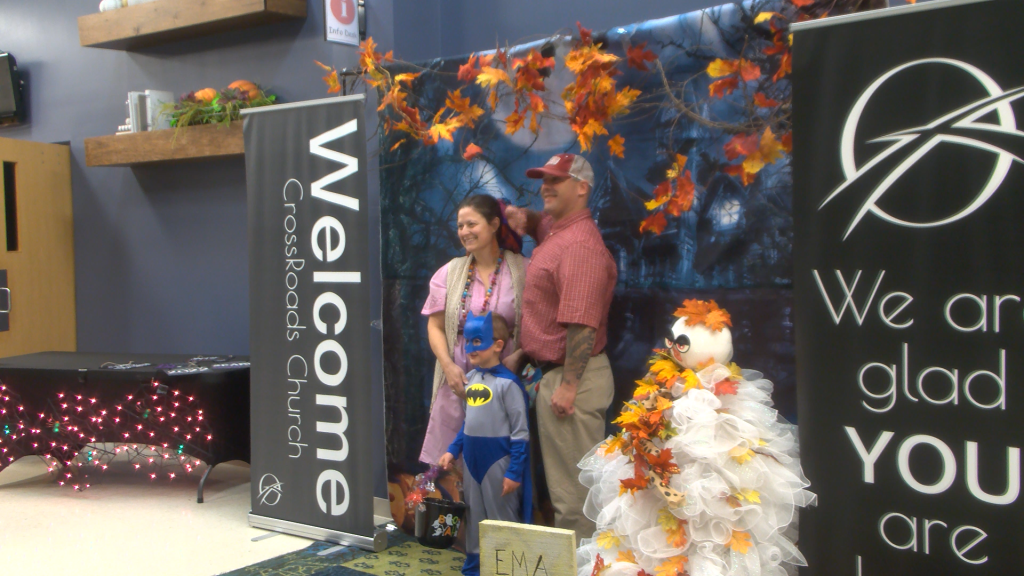 JACKSON, Mo. (KBSI) -People enjoyed Halloween outside, but a church in Jackson, Missouri opened its doors for its annual Tractor Treat event Monday evening on Halloween night.  
The overall purpose of the night's Tractor Treat event at CrossRoads Church was to provide a fun safe friendly environment.  
Interim Pastor Brian Anderson says the event came about years ago when the church was looking for something to do with their land.
"One thing, we had some land that we weren't using in other ways, and we decided one thing we could do that was unique would be some kind of a ride hayride," said Anderson. 
The Halloween event usually evolves its tractor event which it's named after but because of soft, wet grounds, they didn't provide it Monday night. 
Anderson says the church, like in all the other years, wanted to provide a fun environment.  
"Just provide a safe environment for children and their parents to come and enjoy the Halloween experience," said Anderson. 
Parents like Alexis Atchley enjoy the Tractor Treat event for her little one.
"It is awesome; especially with the little one," said Atchley. "We do not really go trick or treating from house to house yet, but we have gotten to go in the balloon maze and we have gotten to practice throwing the ball. So it is a fun event for all ages but especially the little ones."