Campbell FD asks for information after storage building fire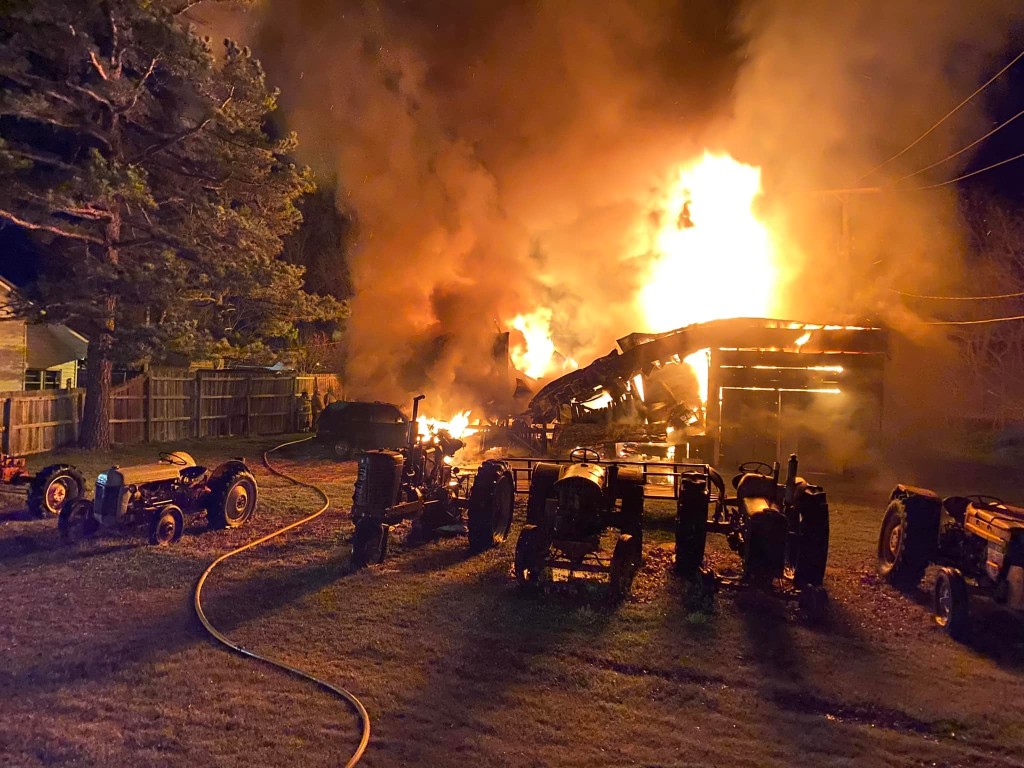 CAMPBELL, Mo. (KBSI) – A storage building was destroyed by a fire early Tuesday morning in Campbell.
The Campbell Volunteer Fire Department was called to a storage building fire on Elm Street around 5:15 a.m. April 5.
The structure was engulfed in flames. Firefighters fought the fire until around 8 a.m. before extinguishing the flames.
The remainder of the building will continue to smoke for quite some time, because of the extensive amount of materials stored in the building, according to the Campbell Volunteer Fire Department.
Firefighters will be on standby checking the building throughout the day.
The cause of the fire is under investigation.
Anyone with information on how the fire might have started is asked to contact the Campbell Fire Department or Campbell Police Department or 573-246-2511.