Harold S. Jones Fine Arts Center celebrates Spring with Inaugural Arts and Craft Fair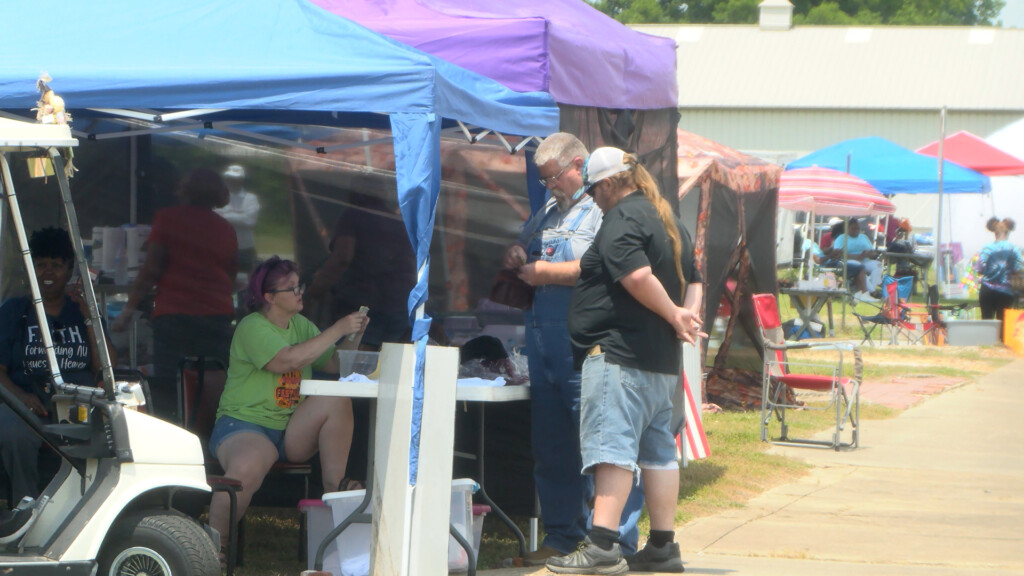 CAIRO, Ill, (KBSI) – The Harold S. Jones Fine Arts Center held its first-ever Spring Arts and Craft Fair, showcasing the talents of local artists and craftsmen. 
According to owner Harold Jones, the fair provided a platform for artistic individuals in the region to exhibit, display, and sell their creations.  
"We are casting a wide net for artistic people in our region that want to have a platform to showcase and sell their artistic creations," said Jones. 
 The event marked the beginning of a series of planned activities at the Harold S. Jones Fine Arts Center. 
Jones expressed his desire to bring more music and cultural activities to the area, going beyond traditional barbecues.  
"To have some type of cultural activity is even better. I thought it would be great to appeal to the artistic abilities of our greater community," he explained. 
 Jones emphasized the significance of hosting such events in Cairo and other small towns, as they serve as demonstrations of positive growth.
"In Cairo, we are doing a regional outreach. We are a small town, so we have to incorporate all the towns around us because most of them are underserved communities," Jones stated. 
The Spring Arts and Craft Fair showcased the vibrant creativity and artistic talents present in the community, providing a platform for artists to gain recognition and connect with art enthusiasts.
The event not only served as an opportunity for individuals to display and sell their artwork but also fostered a sense of community and appreciation for the arts. 
For more information about the Harold S. Jones Fine Arts Center visit their Facebook at Harold S Jones Fine Arts Center | Cairo IL | Facebook