Herrin youth football camp a chance to learn skills, strengthen bonds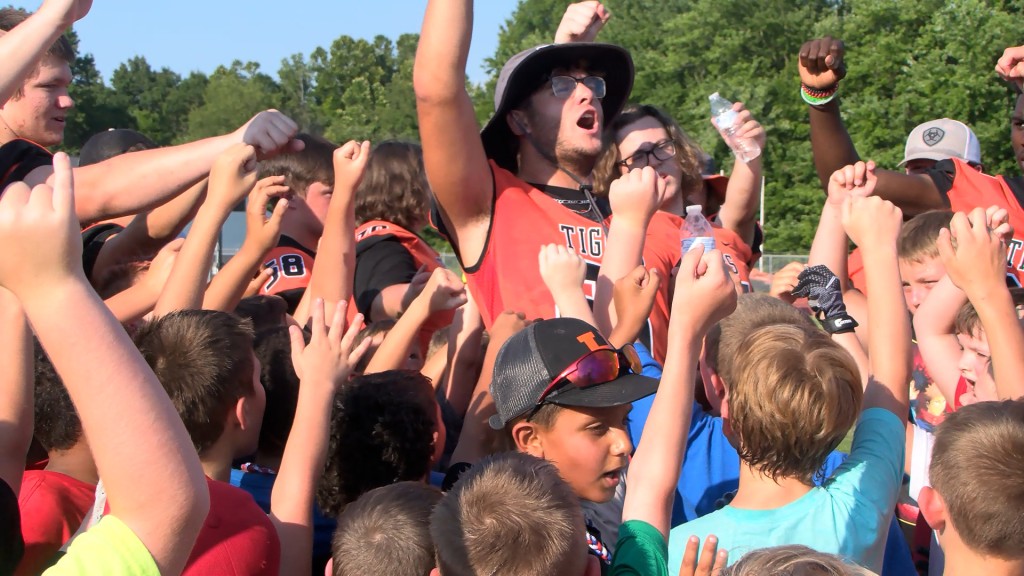 HERRIN, Ill. (KBSI) – The Herrin High School football team kicked off its youth football camp for first through sixth graders on Thursday.
Head coach Taylor Perry says the camp is designed to promote the game and provide a fun atmosphere in which to learn about it.
"We're really just focused on fundamentals and getting kids excited about football," he said. "I don't know about other towns, but we've noticed as the years go by, the numbers get a little lower every year. We're trying to build excitement for the kids, the family, the community."
Thursday's focus was on defense. On the game field, campers learned the fundamentals of tackling and engaged in turnover drills. There was also a punt, pass and kick competition on the adjacent practice field.
Perry said the leadership put on display by his players was special to watch.
"We're all about leadership, and that's what this is all about," he said. "The older guys, they're just being leaders. It's great for them, and it will carry over into our season. These little guys are our future."
On a similar token, senior Jacob Hawk said it is important for the older players to be role models for the youngsters.
"I know from experience that these kids are looking at us as we are role models to them," he said. "I think it's a great thing that we get to come out here and coach them all up and have a great future of Herrin football."
Hawk said the chemistry the team can build at one of these camps will prove pivotal for them when the season rolls around, much as it did for a certain NFL team.
"Take the Bengals. [They were a] terrible team last year, turned themselves into Super Bowl contenders this year due to chemistry," he said. "They built relationships with their teammates, and that's what we're trying to do here."
The camp continues Friday at the Herrin Sports Complex from 5 to 7 p.m.