How IL, MO, KY, TN have banned, limited or protected abortion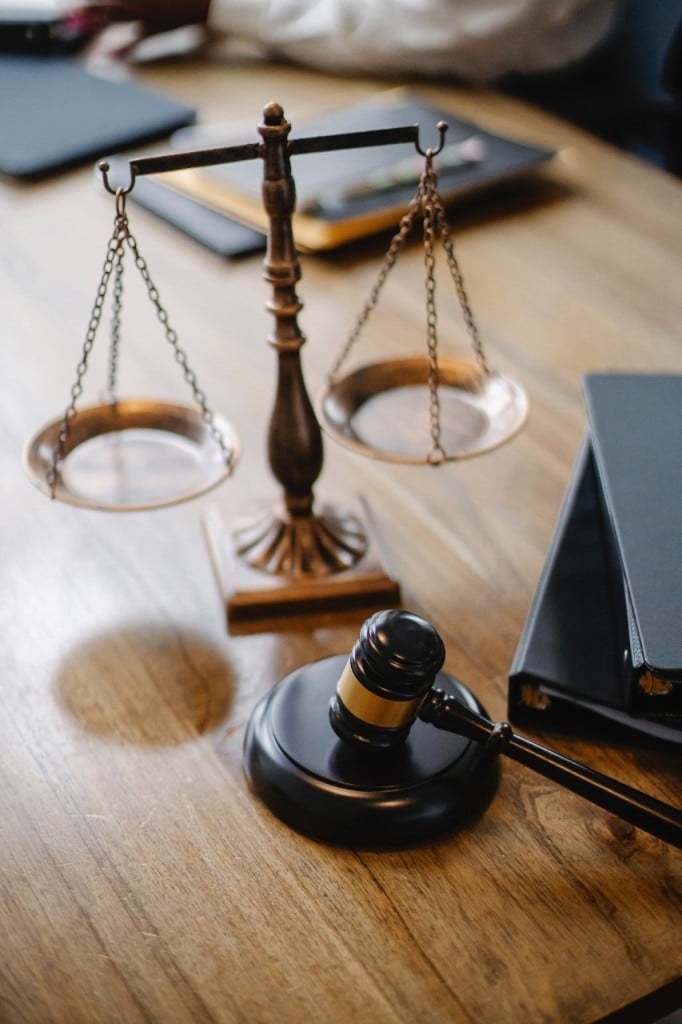 By Associated Press/Christy Russell
The U.S. Supreme Court on Friday overturned Roe v. Wade, the 1973 decision that had provided a constitutional right to abortion. The ruling is expected to lead to abortion bans in roughly half the states, although the timing of those laws taking effect varies.
Some states will ban or severely limit abortion immediately, while other restrictions will take effect later. Some states are waiting until after the Supreme Court issues its formal judgment in the case, which is separate from the opinion issued Friday and could take about a month.
In anticipation of the decision, several states led by Democrats have taken steps to protect abortion access. The decision also sets up the potential for legal fights between the states over whether providers and those who help women obtain abortions can be sued or prosecuted.
Here is an overview of abortion legislation and the expected impact of the court's decision in each state in the KBSI FOX23 viewing area.
ILLINOIS
Political control: Illinois is overwhelmingly Democratic with laws providing greater access to abortion than most states. Democrats hold veto-proof supermajorities in the House and Senate, and the Democratic first-term governor seeking reelection this year, J.B. Pritzker, has promoted peaceful street protests to protect the constitutional right to an abortion.
Background: Abortion is legal in Illinois and can only be restricted after the point of viability, when a fetus is considered able to survive outside the womb. Medical science determines viability at 24 to 26 weeks, but the Illinois law does not specify a timeframe, saying a medical professional can determine viability in each case. Abortions are also allowed after viability to protect the patient's life or health.
Effect of Supreme Court ruling: It won't change access to abortion in Illinois. After the Roe v. Wade decision in 1973, the Illinois Abortion Act of 1975 legalized abortion but enacted a "trigger law" that would reinstate the ban if Roe were overturned. That trigger law was repealed in 2017 in legislation that also required Medicaid and state employees' group health insurance to cover abortions. The 2019 Reproductive Health Act replaced the 1975 law, large parts of which were never enforced because they were found to be unconstitutional.
What's next: Like other states providing access to abortions, Illinois has seen a steady influx of patients crossing the state line for abortions in recent months and those numbers are expected to increase. Planned Parenthood of Illinois says it expects to handle an additional 20,000 to 30,000 patients in Illinois in the first year following the reversal of Roe.
KENTUCKY
Political control: Republicans have a supermajority in the Kentucky Legislature and have been restricting abortion rights since the 2016 election over the vetoes of Democratic Gov. Andy Beshear, who supports abortion rights and will seek a second term in 2023.
Background: Kentucky bans abortions after 20 weeks, but all abortion services were temporarily halted in April after the legislature imposed new restrictions and reporting requirements on the state's two abortion clinics. The clinics, both in Louisville, said they suspended abortions because state officials hadn't written guidelines on how to comply with the new law. Noncompliance could result in stiff fines, felony penalties and revocation of physician and facility licenses. Abortions resumed after a federal judge temporarily blocked key parts of the law, including a provision banning abortions after 15 weeks of pregnancy.
Effect of Supreme Court ruling: Abortion services in Kentucky immediately became illegal under a "trigger law" enacted in 2019. The measure contains a narrow exception allowing abortion to prevent the death or permanent injury of a pregnant woman. Kentuckians will be able to vote this November on a proposed amendment declaring there is no right to an abortion in the state constitution.
What's next: Abortion-rights activists say the suspension of abortion services in April foreshadowed what would happen in Kentucky and other Republican-leaning states if Roe v. Wade was overturned. It likely ends several legal challenges pending against other Kentucky abortion laws including a 2018 measure that abortion-rights supporters say would effectively ban a standard abortion method in the second trimester of pregnancy. The U.S. Supreme Court ruled in March that Kentucky's Republican attorney general, Daniel Cameron, can defend the measure that was struck down by lower courts.
MISSOURI
Political control: Both GOP Gov. Mike Parson and the Republican-led Legislature support laws against abortion.
Background: Missouri law previously allowed abortions up until 22 weeks of pregnancy. But a 2019 state law banned abortions "except in cases of medical emergency," contingent upon the U.S. Supreme Court overturning its 1973 Roe v. Wade decision. Under that Missouri law, performing an illegal abortion is a felony punishable by 5 to 15 years in prison, though women receiving abortions cannot be prosecuted.
Effect of Supreme Court ruling: The 2019 law contained a provision making it effective upon notification by the attorney general, governor or Legislature that the U.S. Supreme Court had overruled Roe v. Wade. Moments after Friday's Supreme Court decision, Attorney General Eric Schmitt and Gov. Mike Parson filed the necessary paperwork for Missouri's law to kick in. State statutes were subsequently updated online Friday saying the abortion-ban law had taken effect.
What's next: Some Missouri residents wanting abortions are likely to travel to neighboring states, including Illinois and Kansas. A new Illinois logistics center near St. Louis helps women from out of state find travel, lodging and childcare if they need help getting to the area for an abortion, and it connects them with funding sources. The Kansas Supreme Court in 2019 declared that access to abortion is a "fundamental" right under the state constitution. Even without the ban in Missouri, the number of Missouri patients seeking abortions in Kansas has gone up in recent years, increasing about 8% from 2020 to 2021.
TENNESSEE
Political control: Tennessee has a Republican governor who is consistently vocal about his opposition to abortion. The GOP holds a supermajority in the state legislature and has steadily chipped away at abortion access.
Background: In 2020, Tennessee passed a law banning most abortions when the fetal heartbeat can be detected at about six weeks, before many women know they're pregnant. The measure has never been enforced because it was promptly blocked by a federal court. Tennessee voters approved an amendment in 2014 declaring that the state's constitution doesn't protect or secure the right to abortion or require the funding of an abortion, and empowering state lawmakers to "enact, amend, or repeal statutes regarding abortion." State law also doesn't allow providers to dispense abortion medications through telemedicine consultations. There are six abortion providers in Tennessee.
Effect of Supreme Court ruling: Thirty days after the decision, a so-called trigger law will go into effect that bans all abortions in Tennessee except when necessary to prevent death or "serious risk of substantial and irreversible impairment of a major bodily function." Doctors could be charged with a felony for providing an abortion under this law.
What's next: It's unclear if the trigger law conflicts with the 2020 law banning most abortions at about six weeks. The state's attorney general, a Republican, has not publicly weighed in. Meanwhile, Republicans are expected to continue to have supermajority control after this year's midterm elections. Reproductive rights activists say they will direct patients seeking abortion to clinics in Illinois if Roe v. Wade is overturned, or to Florida, which would ban abortions at 15 weeks. North Carolina and Virginia could also be options for women in eastern Tennessee.
Associated Press statehouse reporters from across the U.S. contributed.
Related stories:
How US states have banned, limited or protected abortion 
Politicians release statements on Supreme Court ruling on abortion
Biden vows abortion fight, assails 'extreme' court ruling