IDNR accepting public comments on abandoned mine reclamation projects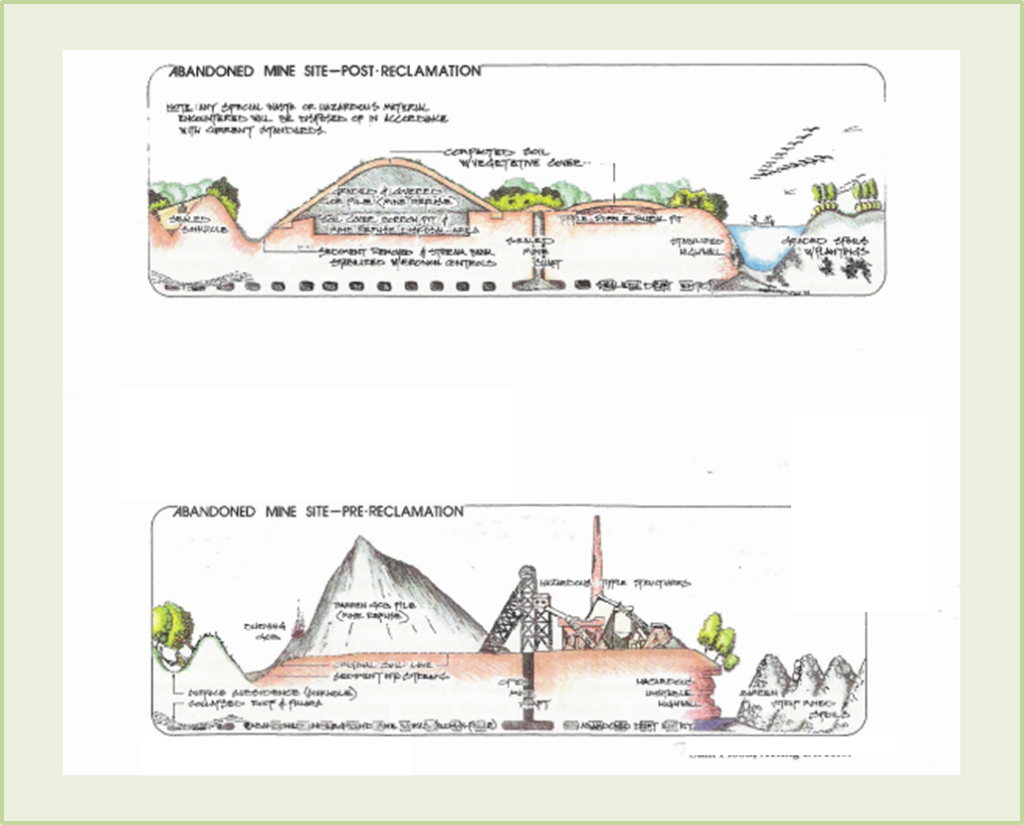 (KBSI) – The Illinois Department of Natural Resources is accepting public comment about the abandoned mine lands reclamation projects that have been selected for work.
IDNR is accepting comments through May 22.
The projects were selected through President Biden's Bipartisan Infrastructure Investment and Jobs Act (IIJA).
IDNR's Abandoned Mine Land Reclamation Division was awarded $75.7 million for land and water reclamation work at 55 abandoned mine sites throughout Illinois during the first year of the grant.
IDNR is eligible to receive $75.7 million per year for a total of 15 years through IIJA to address additional reclamation projects.
The Abandoned Mine Land program addresses serious environmental and safety problems at coal and non-coal mines that were abandoned before Aug. 3, 1977.
States can use the federal grants to address coal abandoned mine land problems, including hazards resulting from legacy coal mining that pose a threat to public health, safety, and the environment; water supply restoration; and coal abandoned mine land emergencies.
Comments will be accepted until May 22, 2023. Comments can be emailed to Lance.L.Range@illinois.gov or mailed to
Lance Range, Illinois Department of Natural Resources, Office of Mines and Minerals
1 Natural Resources Way
Springfield IL 62702
Projects proposed for the first year of the grant in the FOX23 viewing area include:
Gallatin County

Eagle Strip Area 2 – Correct dangerous piles or embankments, highwall, haul road, spoil area and pits to address human exposure and reduce possible injuries.

Perry County

Coconut Road Bridge (Burning Star No. 2) – Correct dangerous slopes to protect passing motorists.

Saline County

Thurmond Coal Co. Colbert Mine – Reclamation to correct 1,000 feet of highwall.
Jones Cemetery Highwall – Reclamation of dangerous piles or embankments and dangerous highwall due to proximity to a church.
Diversified Minerals Inc. – Correction of a 4,000-foot-long, 10-foot average height longwall to prevent possible accidents.

Williamson County

Prosperity Strip Mine Revision – Reclamation of spoil area, industrial or residential water problems, or dangerous piles; embankments or dangerous highwall. This work will correct problems with the vertical opening and prevent human hazards with the site.
Delta North Phase IV – Reclamation of water problems, spoil area, pits, haul road, and hazardous water body to correct acid mine drainage.
Delta Shady Rest – Reclamation of dangerous highwalls of 5,000 and 7,000 feet.
Peabody Will Scarlet Pit 7 and 8 – Reclamation of gob material to prevent clogged drainage and possible fires from exposed materials.
Tap here to view a complete list of first-year projects.
For more information about abandoned mine lands reclamation in Illinois, visit https://bit.ly/IDNRAMLprogram.