Keeping your pets safe in winter weather
When we have weather conditions that are subzero, it's important to keep an eye on your pets.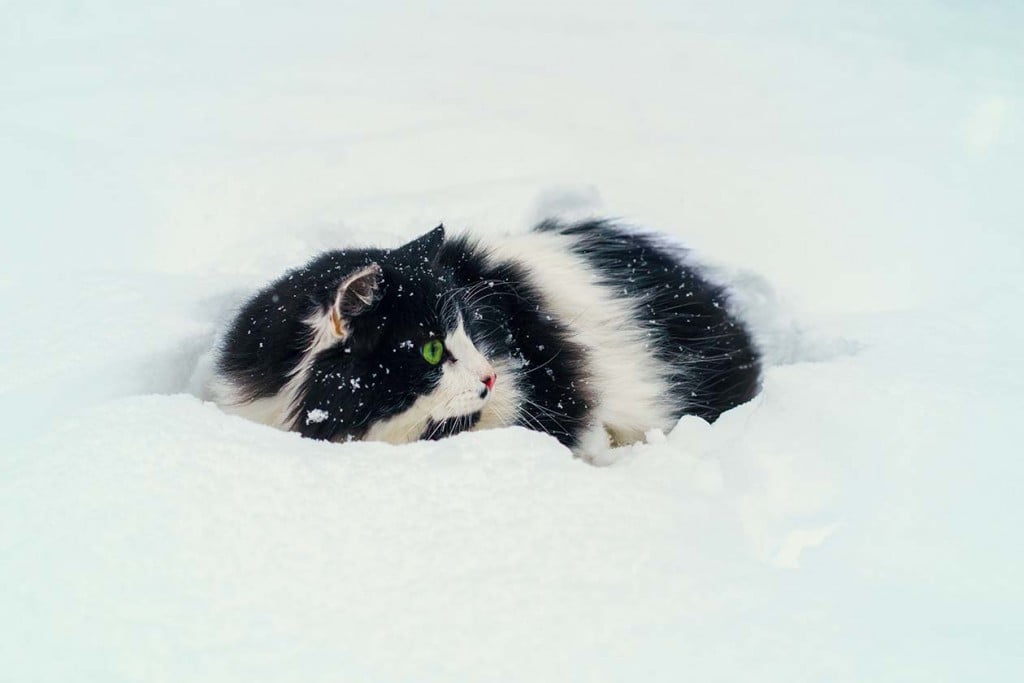 LINCOLN, Neb. (KLKN) – The Nebraska Humane Society says that it's important to keep an eye on your pets as temperatures drop.
NHS says a Good Samaritan found a stray kitten curled up in a trash can looking for warmth. They say he had frostbite on its tail, ears, nose, and paws and they are working on getting him back to health. The Humane society did say the kitten lost half of his tail due to the cold and depending on how far it is frozen, could lose the whole thing. They also said his ears will most likely have to be removed from the frostbite as well.
Here's a reminder to keep an extra eye on your pets as the weather is extremely cold.

This poor little kitty was found looking for warmth in a trash can, frostbitten on his ears, tail, and legs. Our medical staff is working hard to get him back to full strength! pic.twitter.com/WDMz4h5E1w

— Nebraska Humane Cats (@NHSCats) January 5, 2022
But there are things you can do to prevent this from happening to your pets.
Ears and toes are extra susceptible to frostbite, so it's important to wash and dry your pet's feet when they go outside.
Ice can build up between toes, so if you see a pet favoring one foot, take time to clean it off.
Dog houses should be solid wood structures with a flap opening that faces away from the wind.
Use straw or hay in place of blankets inside of a dog house for warmth.
Use heated water bowls outdoors, to prevent water from freezing.

Or at least keep the water fresh so it isn't frozen

Keep animals dry and out of the wind.
Wash and dry your pet's feet and stomach after walks to remove ice, salt and chemicals.
Never shave your dog down to the skin during the winter.
Consider buying short-haired dogs, puppies, or older dogs a coat to keep them warm.
If you are in Omaha and see an animal that you suspect is suffering in the cold weather you can call the Nebraska Humane Society at 402-444-7800 Ext. 1.
If you're in Lincoln you can contact the Capital Humane Society at 402-441-4488 Ext. 2
You can also always call your local animal control if you find an animal that may be suffering from the cold weather.