KY Gov. Beshear celebrates City Block groundbreaking in Paducah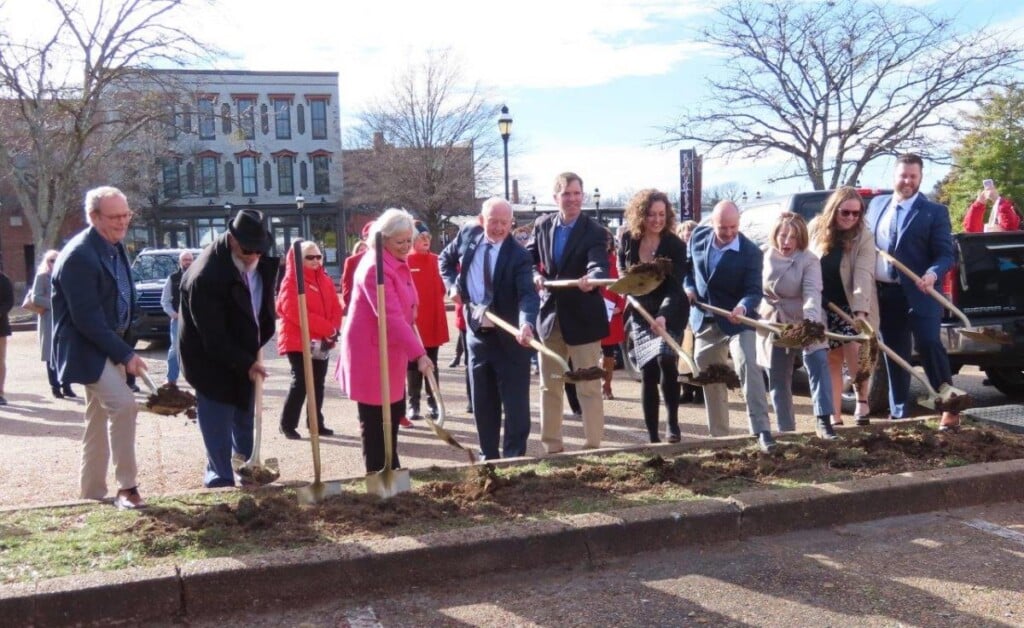 PADUCAH, Ky. (KBSI) – Construction on the new City Block project begins this week.
Kentucky Governor Andy Beshear, the City of Paducah, and Weyland Ventures along with approximately 250 attendees celebrated the launch of the City Block project with a groundbreaking ceremony January 27.
"This new City Block will be in the heart of Paducah. It's going to support tourism in the area, provide great experiences for local families, and generate even more economic growth in Western Kentucky," said Gov. Andy Beshear. "We're not just talking about building a better Kentucky, we're doing it, and projects like these will have a positive impact for generations to come."
This is a transformative project for historic downtown Paducah. The first phase of the downtown project includes the construction of a 81-room boutique hotel along Jefferson Street with restaurant space, public promenade, green space and about 150 public parking spaces.
Contractor, Ray Black & Son, will begin mobilizing equipment, installing security fencing, and preparing the site. Hotel construction will begin by early spring. The second phase of the project will include the construction of a mixed-use building on Broadway with retail space and upper-story living.
The ceremony was held on the block bounded by Second Street, Broadway, Water Street and Jefferson.
Hotel construction will take about 16 months with an opening expected in Spring of 2024.
Related story:
Groundbreaking for City Block Project in Paducah set for Jan. 27