Leaving your pet outside in the heat can leave them needing the vet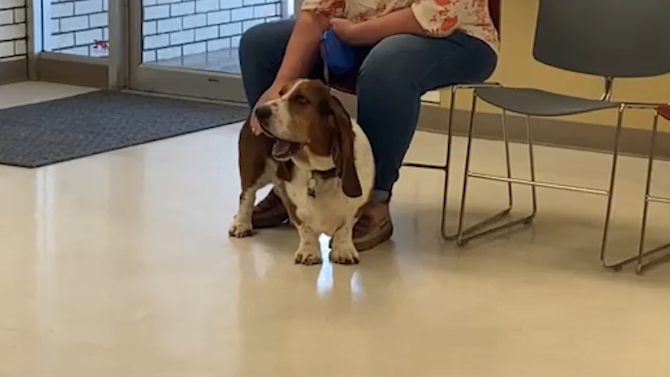 CAPE GIRARDEAU, Mo (KBSI)- It's hot, too hot for our four legged friends to be out on the hot asphalt or left in the sun.
With high temperatures the ground outdoors gets hotter and drier. Leaving your pets outside is just not an option most days.
Animals need lots of water and cool conditions for survival and leaving them outdoors or being out with them for long periods of time can really hurt them.
Dr. Alexandra Chaney of the Small Animal Clinic says the biggest issue is Southeast Missouri where we're seeing temperatures exceed 90 to even over 100 repeatedly is that the concrete just retains heat.
Dr. Chaney continues, "The biggest recommendations we have is if we're going to go out on walks, making sure we're doing it in the early morning before things have time to heat up. But also going on shorter walks, that way we're not tiring out pets out too quickly just because of the heat itself, and also making sure we access to water, breaks, things like that."
Dr. Chaney says the clinic has seen a lot of pets in the SEMO area coming in due to heat stroke or dehydration, even burned paws and skin.
"We see a lot of paw pad injuries this time of year, not only from walking on the asphalt, but actually from being around pools."
Leaving pets needing wraps for their paws for pain management and medical attention, leaving real damage to their paws.
Dr. Chaney says leaving your pet outside can also lead to your pet getting a sun burn along their back.
So keep those furry friends cool and safe until the nice fall weather arrives.