Man arrested after police chase in Cape Girardeau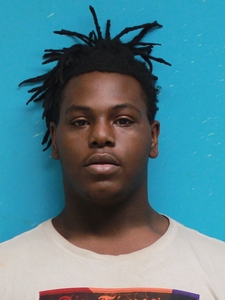 CAPE GIRARDEAU, Mo. (KBSI) – A man was arrested and faces charges after police say a call about a stolen vehicle turned into a police chase through Cape Girardeau on Tuesday, January 10.
Kelyon Adams, 19, faces charges of operated a motor vehicle in a careless and imprudent manner, tamper with motor vehicle – first degree and resisting arrest/dentention/stop by fleeing-creating a substation risk of serious injury/death to any person.
According to a Cape Girardeau Police incident report, police received a call from the McDonalds located at 1825 Broadway about a tan 2009 Kia Rio in the parking lot. The vehicle had been reported stolen on Jan. 7.
Police responded and initially could not locate the vehicle. After another call to police advising the vehicle was back on the parking lot, police saw the driver with a female passenger backing out of a parking stall. A female passenger tried to exit the vehicle, but the vehicle sped past the police car onto Broadway traveling east, according to police. Police chased the car on Broadway, turned southbound onto Park and enter an alleyway in the 300 block between North West End and North Park.
An officer found the vehicle unoccupied parked in the alley. Another officer stopped a female in the 300 block of North Park and she identified the driver as Adams.
Police received information that Adams ran into a home at 933 William. A female outside the home told police that Adams was inside. After she went back inside, Adams came out of the home with his extended. Police arrested him.