Man faces several charges after vehicle, foot chase in Paducah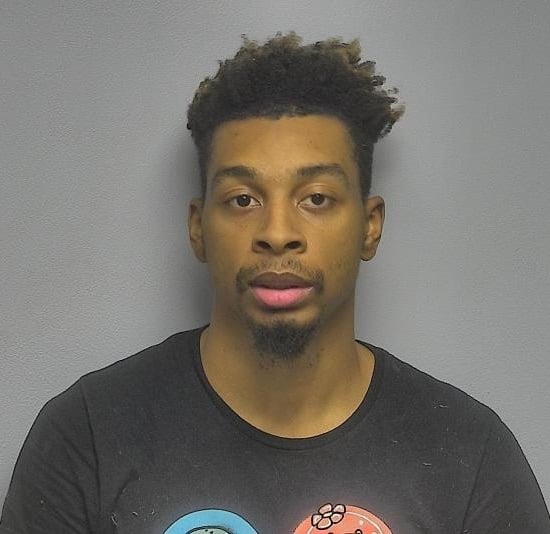 PADUCAH, Ky. (KBSI) – A Paducah man faces several charges after police say he led them on a vehicle and a foot chase.
Kinyare L. Taylor, 27, of Lottie Court was arrested on charges of first-degree wanton endangerment, reckless driving, leaving the scene of an accident, first-degree fleeing or evading police (motor vehicle), second-degree fleeing or evading police (on foot) and harassment.
Police say they were called to a fast food restaurant on Jackson Street where a man was creating a disturbance and trying to get into his ex-girlfriend's vehicle.
As the first officer arrived, he saw the man leaving a nearby gas station in a white SUV and tried to stop the vehicle. The driver failed to stop, and sped away on Jackson Street. A second officer saw the vehicle turn onto 21st Street and continue at a high rate of speed, driving in the on-coming lane, according to the Paducah Police Department. Officers did not make further attempts to stop the vehicle.
Minutes later, officers received a report that the SUV had blown a tire as it turned off 21st Street onto Harrison Street. Officers arrived and saw Taylor walking away, leaving the wrecked vehicle in the middle of the street.
Police say Taylor ran on foot, but was caught and arrested in the driveway of a home in the 1900 block of Harrison Street.
As this happened, the E911 Division received a call from a woman who reported her vehicle was nearly struck by Taylor's as he sped down 21st Street toward
Harrison Street. The woman was interviewed. Taylor faces a charge of first-degree wanton endangerment.
Taylor was taken to the McCracken County Jail.