Marshall County Non-Profit Organization helps donate to the people affected by the flood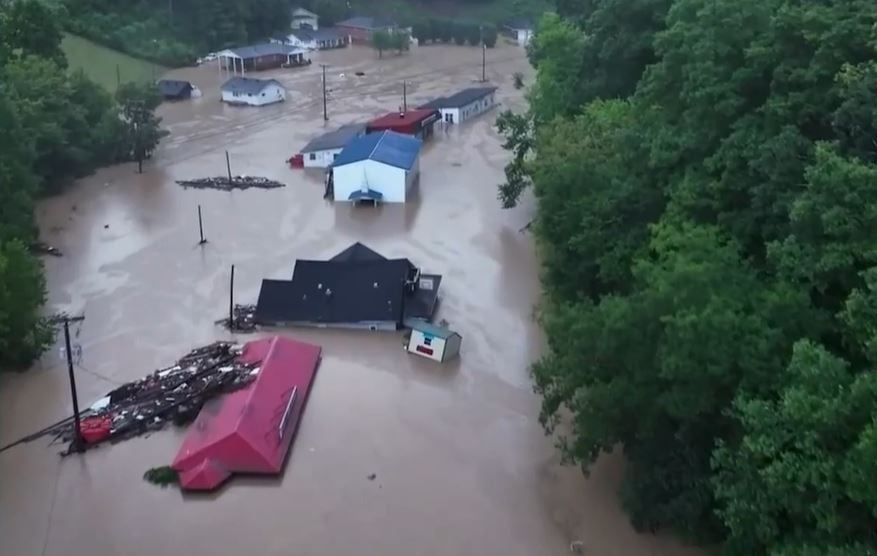 BENTON, K.Y. (KBSI) – Record breaking rainfall occurred in St. Louis this week and many are dealing with the aftermath.
Unfortunately, St. Louis was not the only place to get hit with mass flooding.
Eastern Kentucky experienced the effects as well. Several counties went under a state of emergency with cars, houses, and other buildings under water.
Fortunately, Marshall County in Benton Kentucky is stepping up to help those affected by the flood.
"We have worked a lot of disasters over the years, and I can tell you that flooding, is the most destructive we have ever seen," explained Randy Skipper, the COO of the U.S. Veterans Connect.  "Flooding takes everything away from you at once. a lot of people were hit in the middle of the night last night intense rooftop high flooding."
As heavy rainfall continues, Skipper expects to continue donating for weeks.
Veterans Connect will take anything to help those in need, but a few items are highly requested
"For the most part clothing, food, and baby supplies. The things that we always find that we need or gas cards for volunteers with the gas prices the way they are we are five hours away from the affected area," continued Skipper.
Veterans Connect has a few donation centers listed below
*Baits-N-More at 15663 US Highway 68 E, Aurora, Kentucky, Kentucky.
*Marshall County Children's Arts Center at 1202 Elm St. City of Benton, KY
*King Brothers Supermarkets Parking lot at 538 E US-68 , Draffenville, Kentucky
The organization are seeking drivers with trucks and trailers to help deliver donations for the caravans leaving tonight and tomorrow.
More information about donations will be on their website
https://www.usvetconnect.org/?fbclid=IwAR2a4YPz52cmN46kFDZTls3xkzdEmz1N8u7B7rLORo0VptaiQpgiS-3cfro