McCracken County couple arrested on drug charges, more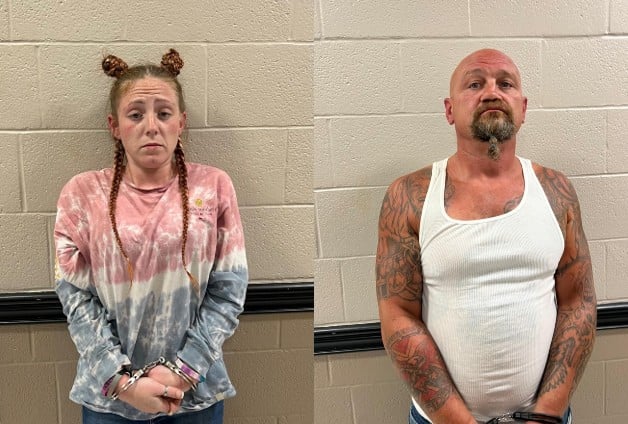 PADUCAH Ky. (KBSI) – A McCracken County couple faces drug charges after the sheriff's office searched a camper.
A McCracken County couple was arrested on September 8 after conducting a search warrant, according to McCracken County sheriff's 0ffice.
James "Jay" White, 48, faces charges of firearm enhanced trafficking in methamphetamine 2nd offense, possession of a handgun by a convicted felon, possession of marijuana, possession of drug paraphernalia, and failure to notify DOT of an address change.
Tiffany Houser, 27, faces charges of possession of methamphetamine, marijuana and drug paraphernalia.
During the past couple of months drug detectives have been collecting information that provided reason to believe that 48-year-old James "Jay" White was selling large quantities of Methamphetamine in western Kentucky. An investigation led to detectives obtaining a search warrant for White's home where he was living in a camper.
Due to White's criminal history, detectives used the sheriff's office's Special Response Team to fulfil the warrant and take White into custody.
He was found inside the camper with a loaded 45 caliber handgun and was taken into custody without incident, according to the McCracken County Sheriff's Office.
Also found inside was Houser who was arrested.
While searching White, detectives found approximately 60 grams of crystal methamphetamine inside his pockets along with ammunition. When detectives searched the property they found methamphetamine, marijuana and assorted drug paraphernalia.
Both White and Houser were taken to the McCracken County Regional Jail.