Missouri Department of Conservation in Cape Girardeau to receive 2 all-terrain track-chairs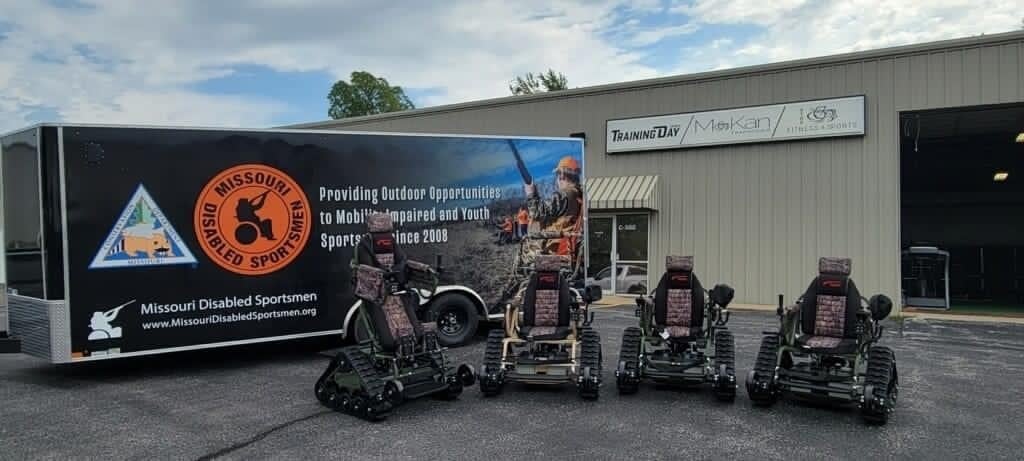 (KBSI) – The Missouri Department of Conservation (MDC) in Cape Girardeau will receive two off-road, electronic chairs designed for all terrain mobility.
These specialized track-chairs help the MDC make nature and the outdoors more accessible to all outdoor enthusiasts.
MDC recently awarded a grant to Missouri Disabled Sportsmen (MDS) to assist in the purchase of four track-chairs and an enclosed trailer. These all-terrain track-chairs will allow MDS to expand their services and create more opportunities for those they serve.
MDS is a non-profit organization with the mission of providing mobility-impaired, youth, and terminally ill youth outdoor enthusiasts with hunting, fishing, shooting sports, and outdoor educational opportunities in a safe and inclusive manner.
Track-chairs are off-road, electronic chairs designed for all terrain mobility. The chairs make the outdoors accessible for those with mobility issues. MDC currently has 14 track-chairs in its Missouri Accessible Outdoors Track-Chair Program. The all-terrain track-chairs are used for hunting, fishing and other outdoor education events.
Three other locations each received four track-chairs. They are located in Springfield, four in Kirksville and four in Kansas City.