Mountain lion escapes car accident, found dead
A driver reported an accident Tuesday with what they believed was a mountain lion.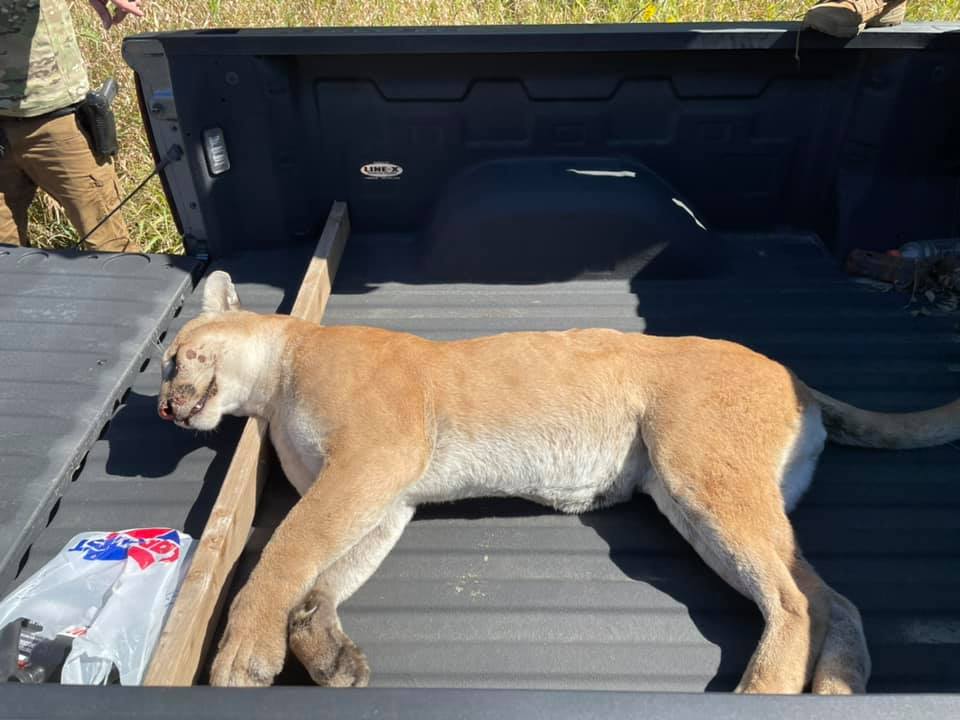 NANCE COUNTY, Neb. (KLKN) – Nancy County Sheriff's Office were called to an accident on Highway 14 near Fullerton, by a driver who reported hitting what he believed was a mountain lion.
Deputies discovered evidence that the driver was correct in identifying the animal, but they were unable to locate the animal near the scene of the accident.
The deputies began a search in the area in association with members of Nebraska Game and Parks and residents in the area of the accident were made aware of the situation.
The mountain lion was located around 12:30 p.m. on Wednesday by Deputies, Sheriff Bakewell and Nebraska Game and Park members near a wooded area east of Highway 14.
A drone with a thermal camera was deployed by the Sheriff's office, and was able to spot a large heat source in the trees.
The male mountain lion was found to be dead for several hours and had died due to the injuries from the vehicle collision.