New deputy superintendent for Cape Central has big plans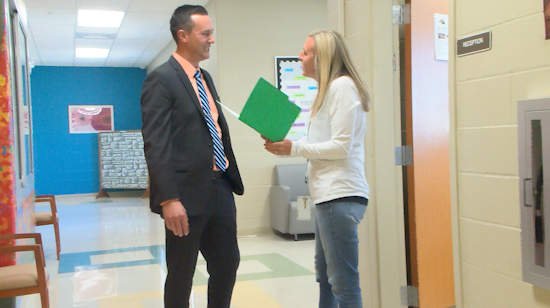 CAPE GIRARDEAU, Mo. (KBSI) – A new deputy superintendent is at Cape Central Schools for Secondary Education and Human Resources. Brice Beck has encouraging plans to bring to the district.
"It's been great," said Beck. "It's been exciting to get to back to school time, getting to meet a lot of new people across the district."
Beck was an administrator at Cape Central High School for five years prior to his new role.
"I think it's going to take a little bit of time to learn what some of the more immediate needs are now that I'm in the new position," he said.
This year the focus is to really shape the climate and culture the school wants to get back to.
"It's been a really hard couple years for everybody across the district and state," Beck said. "And nationally, obviously, with COVID and the effect it has had on schools and how you have to function as a district."
This being one of the biggest priorities across all grade levels, and supporting the principals is Beck's biggest priority.
A teacher shortage is also a concern for Beck.
One area moving forward will be recruitment of new teachers.
"Really taking a deep dive and looking at how we're going about recruiting and maintaining staff," Beck said. "We are expanding partnerships with different universities. To have a constant line of communication with them and their teacher education programs that are coming out of university level."
Beck says it has been a blessing to have people to go to collaborate and share ideas with and getting the feedback that will help the schools.