Paducah man faces charges after 2 shot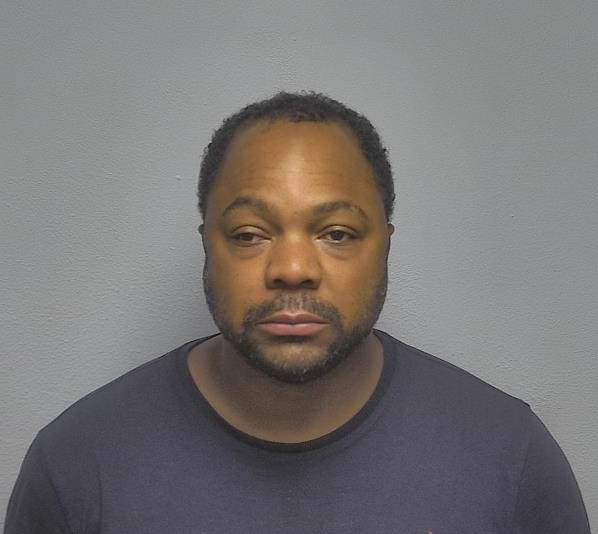 PADUCAH, Ky. (KBSI) – A Paducah man faces several charges after police witnessed a shooting Tuesday night in a parking lot.
Marcus V. Cleary, 40, of the 1900 block of Park Avenue faces two counts of first-degree assault, first-degree robbery, possession of a handgun by a convicted felon, two counts of first-degree wanton endangerment and second-degree fleeing or evading police.
A Paducah police officer on routine patrol witnessed a shooting around 9:28 p.m. in the parking lot of a Park Avenue convenience store, chased the suspected shooter through the lot on foot and arrested him.
A 39-year-old man was riding a bicycle on the sidewalk, turning onto the parking lot of Fivestar at 2600 H.C. Mathis Drive, when a man, later identified as Cleary came up behind him and shot him, according to the Paducah Police Department.
As the victim was riding away on his bicycle, Cleary walked toward the front of the store. There, he approached two men working on a vehicle in the parking lot near the entrance of the convenience store. Police say Cleary demanded money from a 55-year-old man, then shot him as he tried to hand Cleary cash.
Officer Pedro Loredo was near the convenience store when he heard a gunshot. Officer Loredo drove into the parking lot of the store and saw a man walking through the parking lot with a gun in his hand.
Cleary saw the officer and ran, but stopped when Loredo chased him and ordered him to the ground, according to police.
Another officer, who also was nearby heard a gunshot. That officer assisted Loredo with detaining Cleary.
"I am extremely proud of Officer Loredo," said Chief of Police Brian Laird. "I believe that had Officer Loredo not intervened, there would have been more victims. He pulled into that parking lot not knowing exactly what had just occurred, and placed himself in harm's way to stop an armed subject from shooting more people."
The victim on the bicycle rode to an apartment complex on Trimble Street. A resident called police. Officers rendered first aid to him until an ambulance arrived. Officers also provided first aid care to the victim at the convenience store until EMS arrived.
There were a number of people in the parking lot at the time, but no one else was injured.
Both victims were treated locally and transferred to an out-of-state hospital in critical condition.
Detectives say Cleary did not know the victims. Police say he told the detectives multiple times that he wanted to go back to prison.
Police say Cleary has a lengthy criminal history, dating back to when he was a teenager. He has twice been convicted of Class C felony assault in Washington in 2008 and 2012.
Cleary was taken to the McCracken County Regional Jail.