Paducah man facing wanton endangerment, marijuana, gun-related charges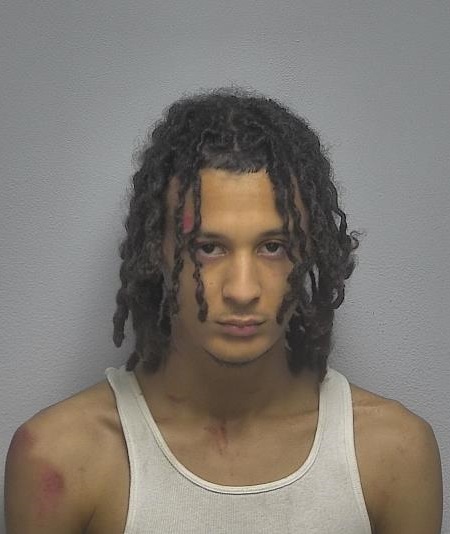 PADUCAH, Ky. (KBSI) – A Paducah man faces wanton endangerment and possession of marijuana charges after police responded to a fight with reported shots fired on Saturday.
Tyreck Winkler, 22, of Paducah, faces two counts of first-degree wanton endangerment, possession of marijuana charges and receiving stolen property (firearm).
He was arrested on gun-related charges for the second time in a week after officers responded Saturday evening to a fight with reported shots fired in the area of the Hipp Building at 2855 Jackson Street.
Witnesses reported a group of men was fighting on the parking lot of the Hipp Building. They told police they heard what sounded like a gunshot and provided a description of one of the vehicles that left the scene.
Officers found the vehicle a short distance away off Parisa Drive. Winkler was identified as the driver.
A detective responded to the scene. He and other officers determined Winkler had threatened a person with a handgun before the fight outside the Hipp Building.
They learned that during the fight, Winkler discharged a firearm. A shell casing was found on the parking lot where the fight happened.
Winkler was arrested and found to be in possession of two firearms and marijuana, according to the Paducah Police Department.
Winkler was arrested Saturday, April 29, after officers found a 9mm handgun in the waistband of his pants. The gun was reported stolen by a Paducah resident in January 2020.
He was booked into McCracken County Regional Jail.