Paducah police ask for help identifying theft suspect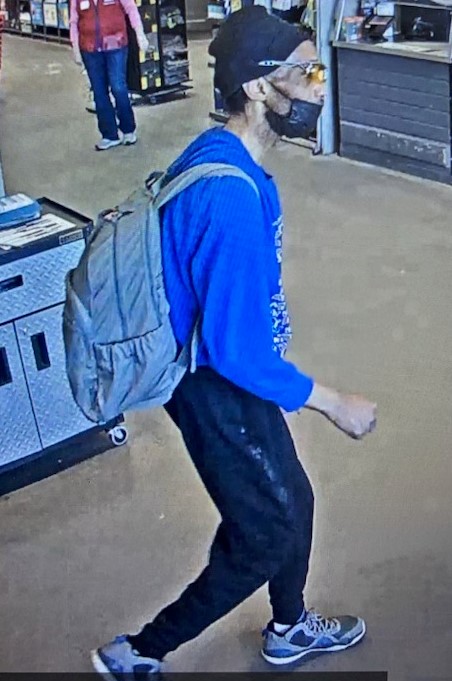 PADUCAH, Ky. (KBSI) – The Paducah Police Department is asking for the public's help identifying a man suspected of stealing electrical wire from a store on Paducah's west end.
Employees told police the man left the store without paying for the wire, valued at nearly $800, on February 27.
The man is described as a light-skinned black man, between ages 35-55. He was wearing a blue, long-sleeved shirt, athletic pants, tennis shoes, yellow-tinted glasses and a sock cap.
Anyone with information is asked to call the Paducah Police Department at 270-444-8550.
Information leading to an arrest or indictment may results in a reward of up to $1,000.