Police ask for info after 2 injured in shooting in Mount Vernon, IL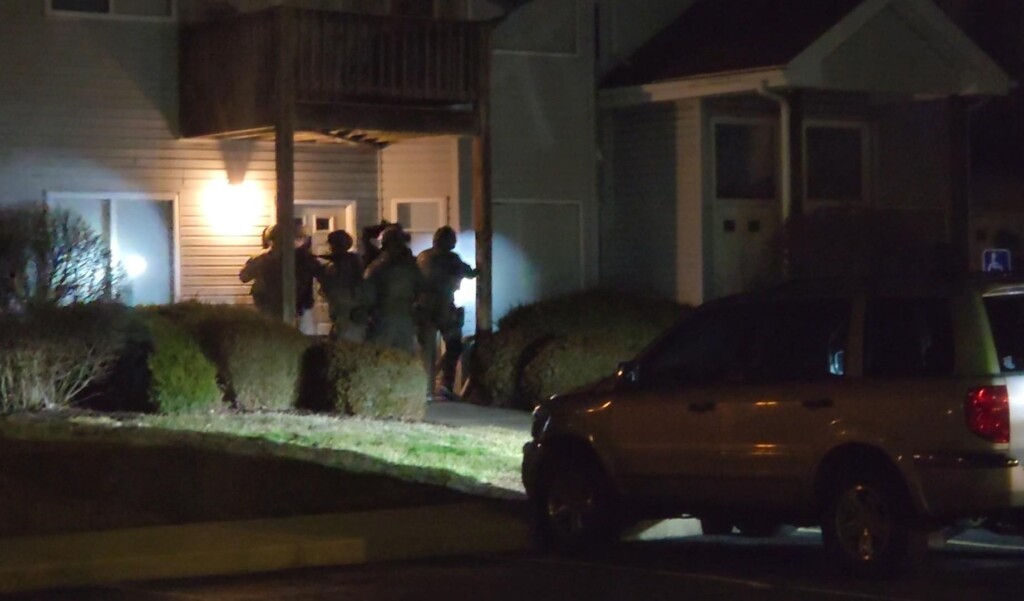 MOUNT VERNON, Ill. (KBSI) – The Mount Vernon Police Department is investigating a shooting that left two people injured on Tuesday, January 17.
The Mount Vernon Police Department responded to a report of gunshots fired in the Westmont Apartment Complex on South 34th at  6:29 p.m.
Additional information reported a vehicle leaving the scene at a high rate of speed.
When officers arrived on scene, they did not find any victims or offenders.
Officers did find shell casings in the parking lot of the complex.
A short time later, SSM Good Samaritan Hospital contacted the police department reporting two people with gunshot wounds had arrived at the hospital by private vehicle. Both people were later transported to St. Louis hospitals for treatment.
Detectives, additional officers and a crime scene technician from the Mt. Vernon Police Department were called in to assist with the investigation.
Detectives identified two persons of interest and knew one of the people to live in the Garden Glen Apartment complex. Detectives began working with the Jefferson County States Attorney's Office and secured a search warrant for the home.
The Mount Vernon Police Department and Jefferson County Sheriff's Office High Risk Team was activated to serve the search warrant.
Around 12:30 a.m.on Wednesday, January 18, the High Risk Team securee the home and arrested one of the persons of interest.
The person of interest was taken to the Mt. Vernon Police Department and interviewed by detectives. After the interview the person was released pending further investigation.
Detectives continue to seek other people related to the shooting.
Anyone with information is asked to contact the Mount Vernon Police Department at 618-242-2131 or Jefferson County Crimestoppers at 618-242-8477.