Sikeston DPS donates vehicle to Sikeston Public Schools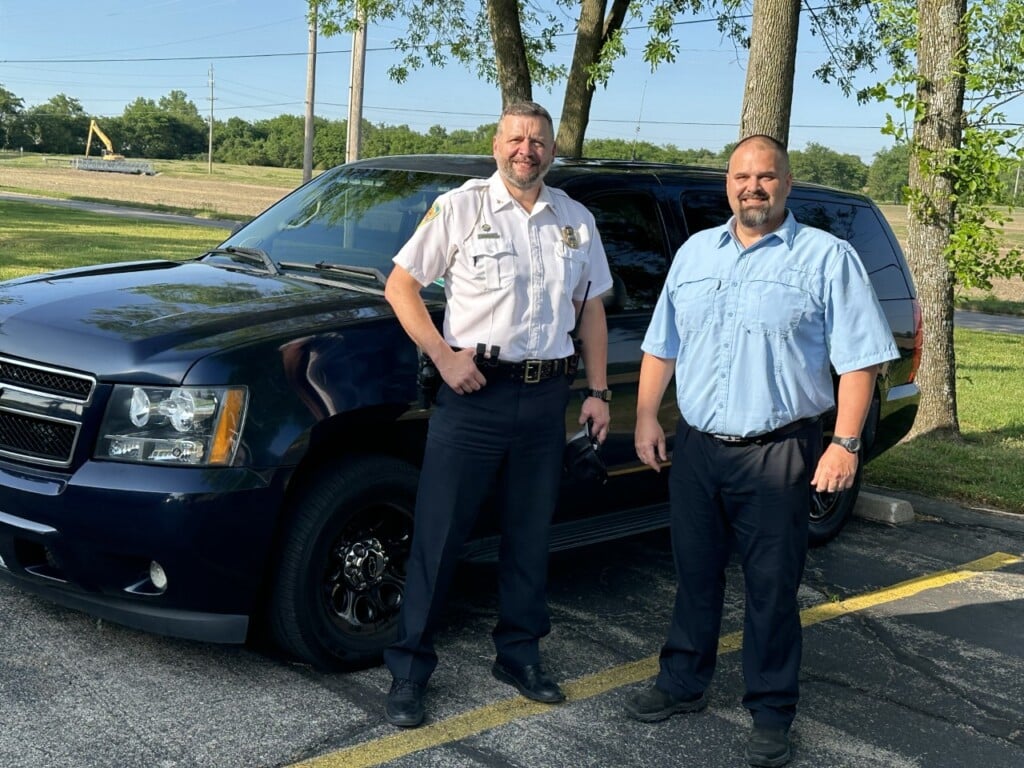 SIKESTON, Mo. (KBSI) – The Sikeston Department of Public Safety donated a Chevy Tahoe to Sikeston Public Schools.
The vehicle was donated to the Sikeston Career and Technology Center to be used in their criminal justice program.
Sikeston DPS donated the vehicle on Tuesday evening during the Sikeston R-6 Board of Education meeting on May 9.
"The car will allow for real world training for the student officers," said Natalie Bohannon, Sikeston R-6 communications and marketing specialist.
Andy Caton, Criminal Justice Instructor, Sikeston Career and Technology Center says the new vehicle offers a modern design in technology, "To keep up with the times, you know it's invaluable to, we had an older model they donated several years ago when I first took over the program, and it was great, however, you know kids want technology."
The Tahoe will be used to let the students learn the proper procedure when making various type of traffic stops, responding to a variety of different calls for service, responding to crime scenes and the overall operation of the emergency vehicle.
"Our partnership we have with (Sikeston Public Schools) is phenomenal," said Sikeston DPS Director James McMillen. "It's been really good for us, and we really appreciate the partnership we have with (Sikeston Public Schools)."