Sikeston Soccer Kick-a-thon raises money for high school cancer patient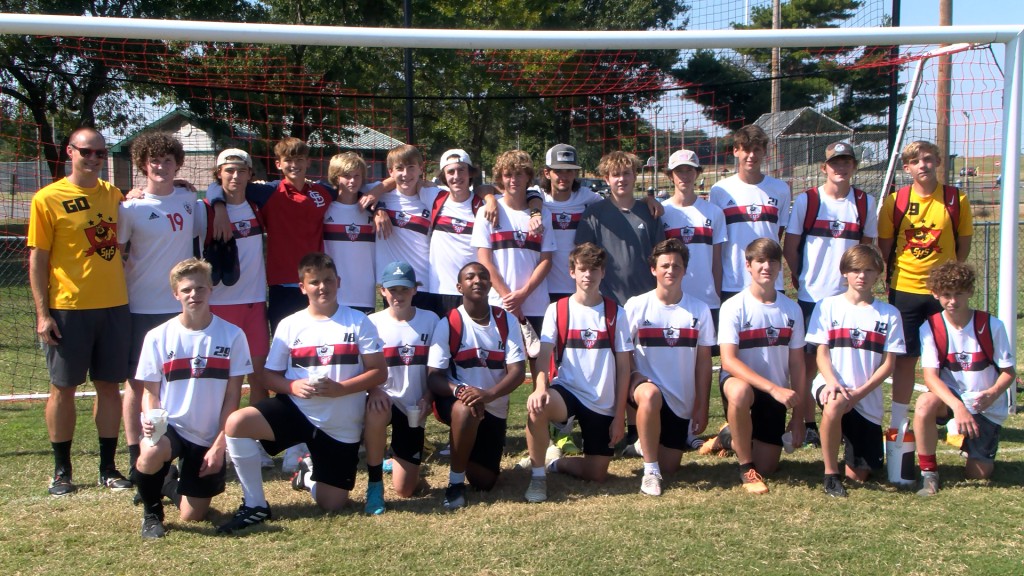 SIKESTON, Mo. (KBSI) – Sikeston High School soccer coach Gabe Dement said when someone told him about Nolan Orr, a sophomore at Sikeston who is fighting cancer, Dement and his players considered it a no-brainer to help Nolan. 
"Whenever I brought up his name a few weeks back because a community member had mentioned him to me, they were very receptive about doing this for him and very excited that we could do this for him," he said.
Nolan has acute lymphoblastic leukemia and will be at St. Jude Hospital in Memphis for another six weeks for chemotherapy treatments. 
He will continue treatment for at least two years after that. 
The money raised from Saturday's Sikeston Soccer Kick-a-thon will go to Nolan and his family to assist with all the costs associated with treatment. 
Jeremiah Wade, a sophomore on the soccer team who has known Nolan since elementary school, said he has stayed in touch with him. 
"I've talked to him throughout his journey of what he's going through right now," he said. "It's tough on him. He's ready to be home. It's awesome to see how he's getting through it. He's strong." 
Dement said the kick-a-thon makes an impact in multiple ways. 
"The main thing is we're raising money for an amazing cause, but the secondary purpose for our soccer players is for our soccer players to learn to serve their community and give back," he said.
Dement also says this day reminds the players that nothing in life is guaranteed. 
\"It gives them perspective to not take things for granted," he said. "Every chance you get to be out here with your brothers on the soccer field. Every chance you get to play a game you love, don't take it for granted."