Southern Illinois Truck Showdown draws hundreds of trucks, paves way for future success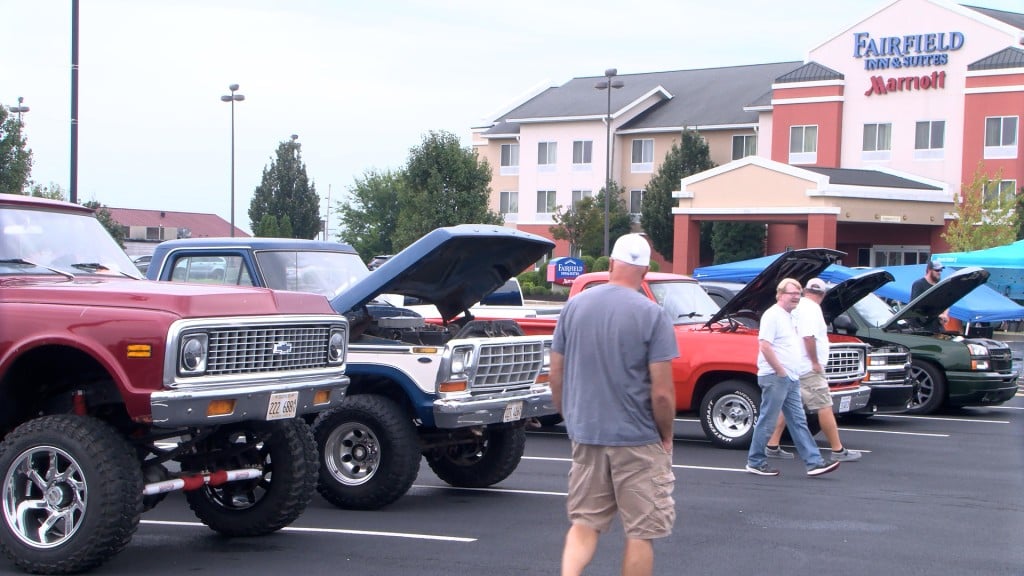 MARION, Ill. (KBSI) – A little rain couldn't stop the Southern Illinois Truck Showdown from invading Rent One Park for the first time. 
About 300 trucks from 13 different states filled the ballpark's parking lot with thousands and thousands of horsepower. 
Promoter Brett Sullivan said that with the turnout and a central location in Marion, this event will continue to grow. 
"This is a great place for this," he said. "Plenty of room to grow. I can see this being an event that is successful year after year." 
Quentin Sullivan, who brought his 1992 Chevy Silverado, is also optimistic about the future success of this show. 
"For the weather and the conditions that we had, I think it was a huge success down here," he said. "Anytime you have a first-time show, and you get the numbers like this, it's only going to grow the next year and the year after that." 
John Fuller purchased his 1964 Chevy C10 from a farmer just north of Atlanta, Ga. Fuller said he saw a listing for the truck online, and on his way to vacation in Florida, he stopped by the farm, fell in love with the truck, and brought it home about a month later. 
He said C10's are quite popular and that the connections he has made at these shows will last a long time. 
"There's a big following with these C10 trucks, but it's more about the fellowship with friends more than anything, and also fellow truck friends from all around the county that we've met," he said.
Brett Sullivan, a member of the Southern Illinois C10 club, says the club saw an opportunity to put on their own show and ran with it… 
Brett Sullivan: "We saw a void here, which is just a great opportunity for us to have one of these events and handle it ourselves, and all the friends that we've met on the road going to these different events and invite and show them what we have here in southern Illinois."