Street Machine Nationals returns to Du Quoin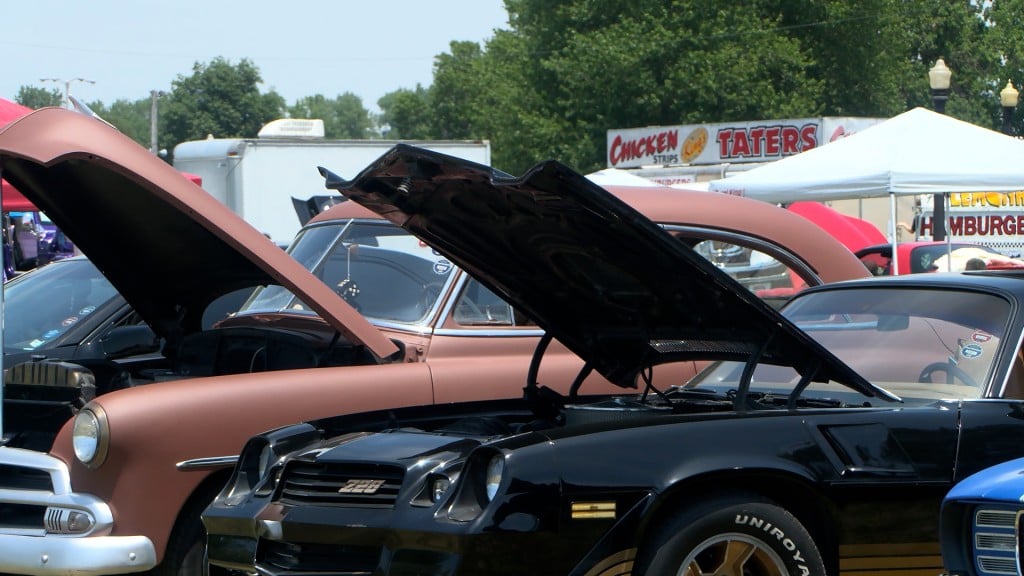 DU QUOIN, Ill. (KBSI) – It's a car lover's paradise.
The Street Machine Nationals is a place for car fanatics to immerse themselves in a treasure trove of horsepower.
Mike Wiegard showed off his 1930 Ford Model A, which he bought in 1995 and rebuilt between then and 1997. 
"I have three children, and they were little kids, and they would help, do this, that and the other, and now they're all grown up and gone," he said. "We had a lot of good times in this car. We traveled to a lot of car shows."
Storm Clarry brought out his 1963 Chevrolet Nova, which he said holds a special place in his family.
"My grandpa used to have a '63 Nova that he used to drag race that he actually handed down to me," he said. "Then I bought this one and we rebuilt it. Just showing it to him and having him remember his old drag street days, it just kind of lit that spark in his life, so that was a really good memory in my life, just being able to show it to him and give him a ride in it."
Wayne Segelken of Elkville built a truck from scratch using a mishmash of parts from different vehicles. The parts range from a 1946 Ford pickup cab to a 1969 Chevrolet Impala 327 engine.
"Whatever you got, bring it, show it off, enjoy it," he said. "I like odd stuff, as you can tell. I built this thing from nothing, so it's an oddity."
Rex Eisenhauer has made the Street Machine Nationals a yearly tradition. 
"Coming up here and seeing old friends and family, seeing a lot of people that I see once a year that bring their vehicles here," he said. "It's just a great family experience. Bring your kids. My grandkids come now. I really enjoy it."
And there is plenty to enjoy at the Street Machine Nationals.
The show continued Sunday from 9 a.m. to 3 p.m.