Sunshine, Hot Rods, and Good Times: Marion fall festival rolls into third year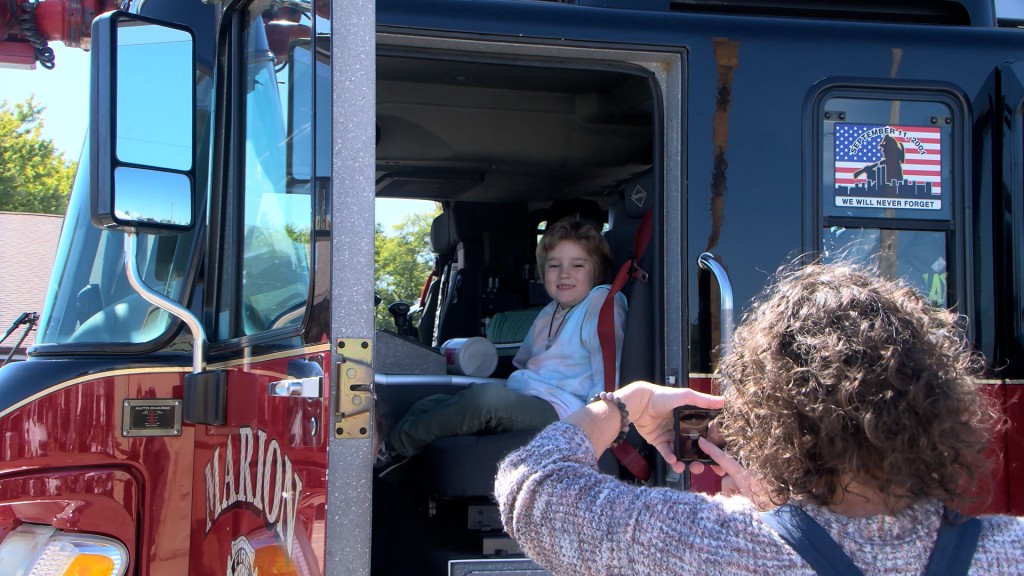 MARION, Ill. (KBSI) – It was a weekend of fun… and fundraising in Marion as folks enjoyed the 3rd Annual St. Joseph Catholic Church and Marion Knights of Columbus Fall Festival. 
"We're just trying to have more community because it's important to get out and be together, especially after being couped up for so long and just being able to celebrate the weather, being able to be outside, being able to see so many different things," festival committee co-chair Teresa Hopkins said.
This festival serves as a fundraiser for the church and the Knights of Columbus, which split the proceeds from this weekend to fund several events throughout the year. The fall festival especially helps the Knights of Columbus put on a 4th of July fireworks show. 
In addition to vendors, Touch-a-Truck, and other forms of entertainment, the festival featured a car show, which put thousands of horsepower on display as hot rods from all eras glimmer in the sunlight. 
Steve Daron and his 1961 Chevrolet Impala took home Best in Show. 
"There's a lot of nice cars here today, and I'm not sure I'm the absolute best one out of the group, but it means a lot to me to get recognized, that they feel my car is worthy of it," Daron said.
One of the more unique hot rods in the show was that of John Reynolds. His 1936 Pontiac, nicknamed "The Chief," has stood the test of time. 
"Most of the old cars in that era were scrap during World War II for the metal, so these old cars are hard to find," Reynolds said.
Reynolds picked up "The Chief" in Phoenix, Arizona, four years ago not long before the car was set to be sent to auction. 
"They were getting ready to take it to the Barrett Jackson in Scottsdale," Reynolds said. "I was lucky enough to find it before they took it there. I drove out, walked in the showroom, and said, 'It's going home with me.'"