Traffic stop in Paducah turns into drug, handgun bust for convicted felon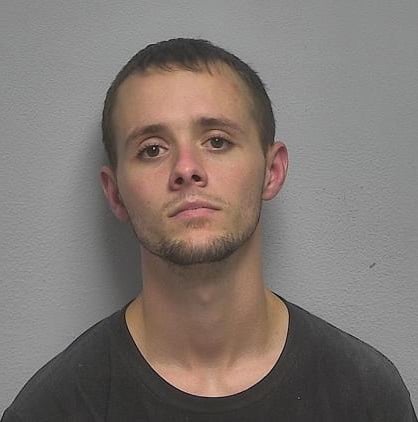 PADUCAH, Ky. (KBSI) – A man faces several charges after a traffic stop for excessive window tint led to a drug bust.
Gary Dean Lynn, 27, of Fountain Avenue, was arrested on charges of possession of a handgun by a convicted felon, first-degree possession of a controlled substance (second offense), trafficking in marijuana (less than five pounds, second or greater offense), and possession of drug paraphernalia.
Police seized more than a pound of marijuana, a loaded handgun and more than $1,400 cash.
A car was driving east on Hinkleville Road about 11 p.m. on Sept. 6 and a police officer noticed the window tint appeared to be too dark. The officer stopped the car at High Street and smelled the odor of marijuana coming from the vehicle, according to the Paducah Police Department.
When Lynn, the driver, stepped out of the car, the officer found a blue bag containing a pipe with
suspected methamphetamine residue. A search of the vehicle turned up 30 pouches of marijuana (total weight 1.37 pounds), a Taurus 9mm handgun in a locked box, THC wax, two cellular phones, cash and other items. A third cell phone was found in Lynn's possession.
Lynn is a convicted felon and is prohibited from carrying a firearm.
He told police he is on probation from a previous drug conviction.
Lynn was taken to the McCracken County Regional Jail.