Traffic stop turns into drug arrest in Paducah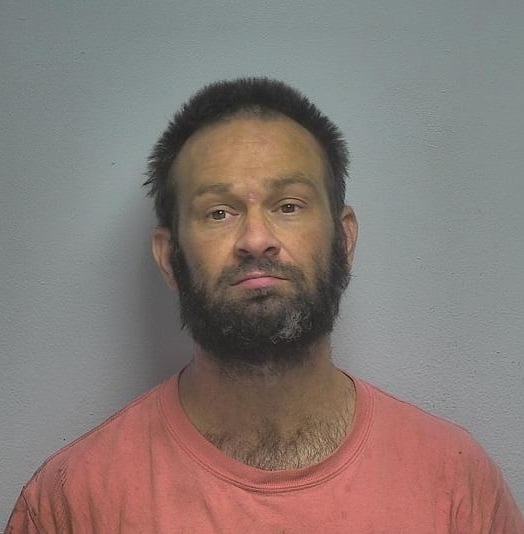 PADUCAH, Ky. (KBSI) – A man faces drug charges after Paducah police say a routine traffic stop led to a drug arrest.
Jason A. Adams, 43, of Avondale Drive faces charges of first degree trafficking in a controlled substance (more than two grams of methamphetamine), possession of drug paraphernalia, careless driving, failure to produce insurance card, no registration and failure to notify the Department of Transportation of change of address.
A Paducah police officer stopped Adams at 10:38 p.m. at Irvin Cobb Drive and Legion Drive on Oct. 6 for a traffic violation.
K9 Joker and his handler, Officer Will Hendrickson, responded to the scene. Joker indicated the presence of illegal drugs in the car.
Police search the vehicle and found 20.21 grams of methamphetamine and small plastic bags, according to Paducah police.
Police say Adams denied any knowledge of the drugs.
Adams was arrested and booked into the McCracken County Regional Jail.
Adams was convicted in 2011 of manufacturing methamphetamine.