U.S. 60 reopened near Kevil after large piece of equipment slid off truck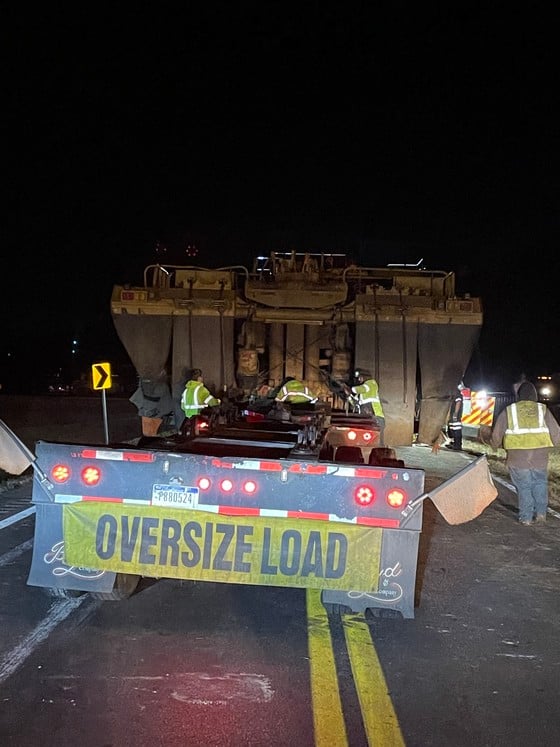 BALLARD COUNTY, Ky. (KBSI) – U.S. 60 is back open at the west edge of Kevil in Ballard County where a large piece of over-dimensional construction/mining equipment slid off a truck on Monday, Feb. 20.
The blockage of U.S. 60 was at the intersection with Clarkline Road near the 15-mile marker in Ballard County, according to the Kentucky Transportation Cabinet.
The road reopened about 6 a.m. on Tuesday, Feb. 21.
A recovery crew from Evansville, Indiana used a crane to lift the 268,000 pound load onto cribbing so it could be placed on a specialized hauler.