Union City Schools give 'Tornado Cash' to employees to spend locally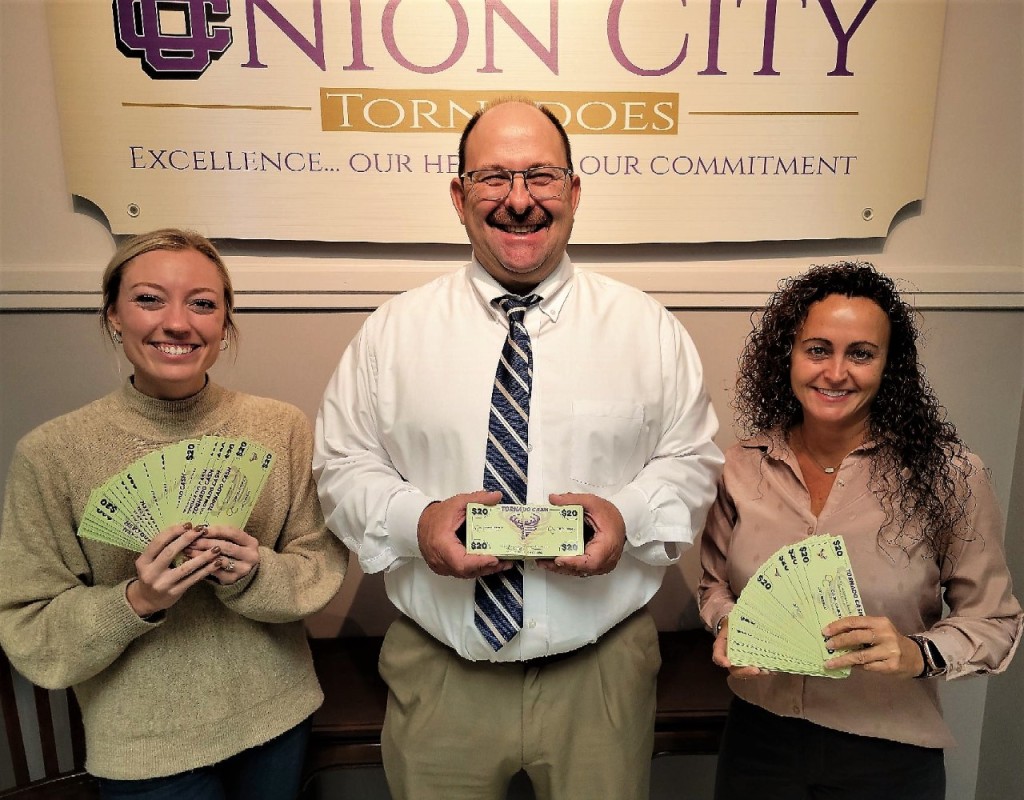 UNION CITY, Tenn. (KBSI) – Union City Schools and the Obion County Chamber of Commerce are partnering to offer cash to spend at local participating businesses.
Union City Director of Schools Wes Kennedy presented each system employee with $200 in "Tornado Cash" as part of their Christmas bonus, with that money to be spent with area businesses and merchants who are members of the Obion County Chamber of Commerce and Main Street Union City.
This marks the second straight year of the "shop local" partnership between UC Schools and the two organizations.
Kennedy says the school system spent more than $50,000 in the transaction designed to encourage UC faculty and staff "to support the places and people who support us."
The Tornado Cash was separate from a bonus check given to faculty and staff and was distributed in $20 increments.
There are a handful of other businesses that are not members of the two organizations who have indicated they would also accept Tornado Cash, according to Kennedy.
A variety of businesses – from retail stores to restaurants and everything in between – have pledged their cooperation in the partnership.
The Tornado Cash will be accepted by participating businesses until Jan. 31, 2023.
Tap here to view a partial list of those participating businesses who belong to the OC Chamber of Commerce and Main Street Union.