Wingo man arrested after motorcycle chase with child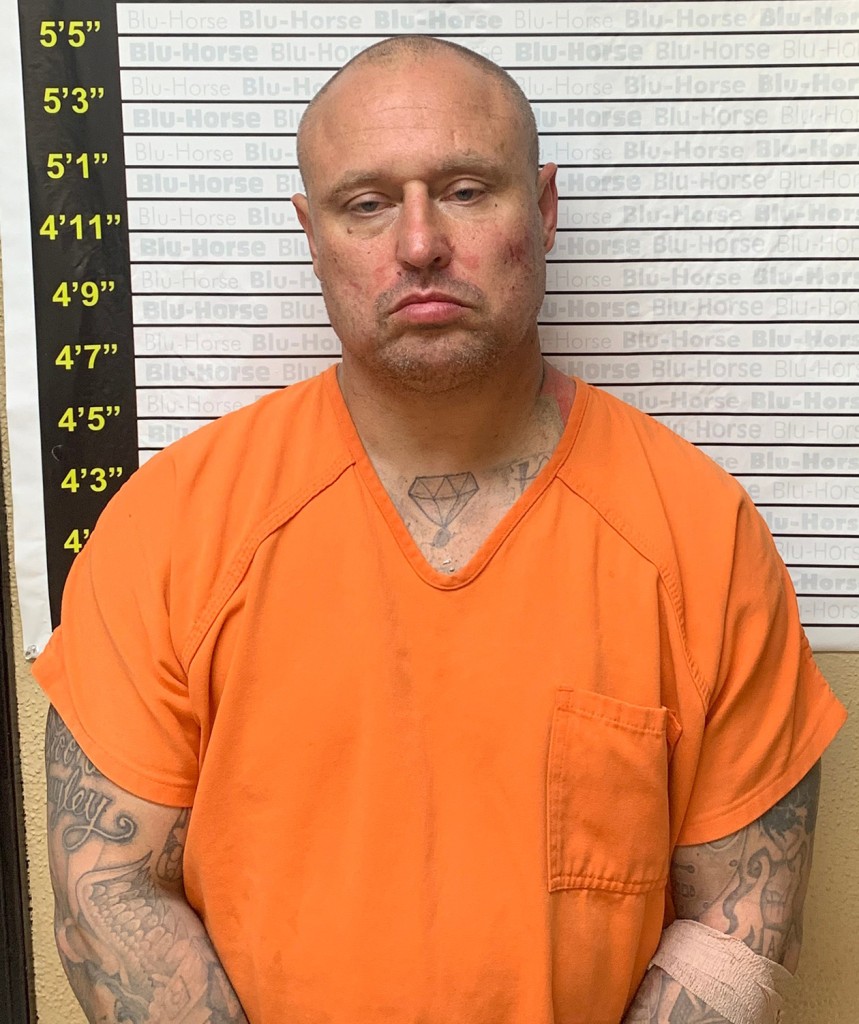 PRYORSBURG, Ky. (KBSI) – A Wingo man faces several charges after the Graves County sheriff says he led a deputy on a chase driving a motorcycle with a three-year-old child riding on the gas tank on April 10.
Chad E. Bradley, 45, of Wingo faces charges of wanton endangerment first degree (on child), possession of methamphetamine, possession of drug paraphernalia, tampering with physical evidence, no motorcycle license, no registration plate, and no insurance.
Graves County Deputy Larry Jones while sitting stationary in the Pryorsburg area of Graves County, saw a man driving a motorcycle on Hwy. 1748 with a three-year-old child sitting and riding on the gas tank on Sunday about 4:10 p.m., according to Graves County Sheriff Jon Hayden. The motorcycle had no valid license plate.
At some point, Sheriff Hayden says Bradley took off running and abandoned his three-year-old child. A foot chase ensued and the suspect threw a set of electronic scales that later field tested positive for methamphetamine, according to Sheriff Hayden.
A taser had to be deployed to take the suspect into custody.
Deputy Jones suffered minor injuries.
The child's mother was contacted and took custody of the child.
Bradley was taken to the Warren County Jail.