Woman facing burglary, meth, other charges in Williamson County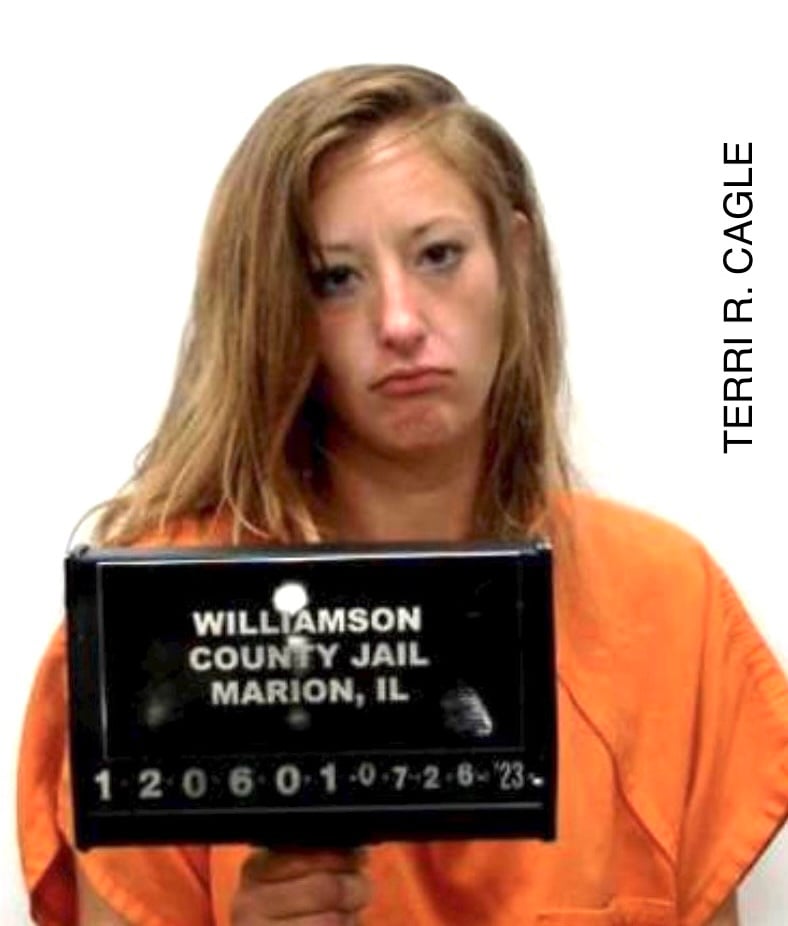 FERGES, Ill. (KBSI) – A woman faces burglary, meth and other charges after Williamson County Sheriff's deputies were called to a burglary in progress.
Terri R. Cagle faces charges of residential burglary, possession of methamphetamine, criminal damage to property, possession of drug paraphernalia and criminal trespass to residence.
Williamson County Sheriff's Office deputies responded to a report of a residential burglary in progress in the 10000 block of Walker Road in Ferges on August 9 at 1:01 p.m.
The owner of the home told deputies he/she discovered an unknown female inside the home going through his/her belongings and talking to herself.
Deputies saw a woman, later identified as Cagle, take notice when they arrived and run from the open patio area into the home through the front door.
Deputies spoke to the homeowner who said she did not know who the person inside her home was and wanted her removed.
Deputies entered the home and found Cagle in the master bathroom where arrested.
Authorities searched Cagle and found her to be in possession of methamphetamine, according to the Williamson County Sheriff's Office.
Deputies walked through the home with the homeowner and found items belonging to Cagle which included methamphetamine and drug paraphernalia, according to the sheriff's office.
Cagle was arrested and taken to the Williamson County Jail.
It was later discovered that a ring Cagle possessed while booked into the jail was taken from the home and was the property of the homeowner, according to the sheriff's office.