15 years of Walk for Women 5k.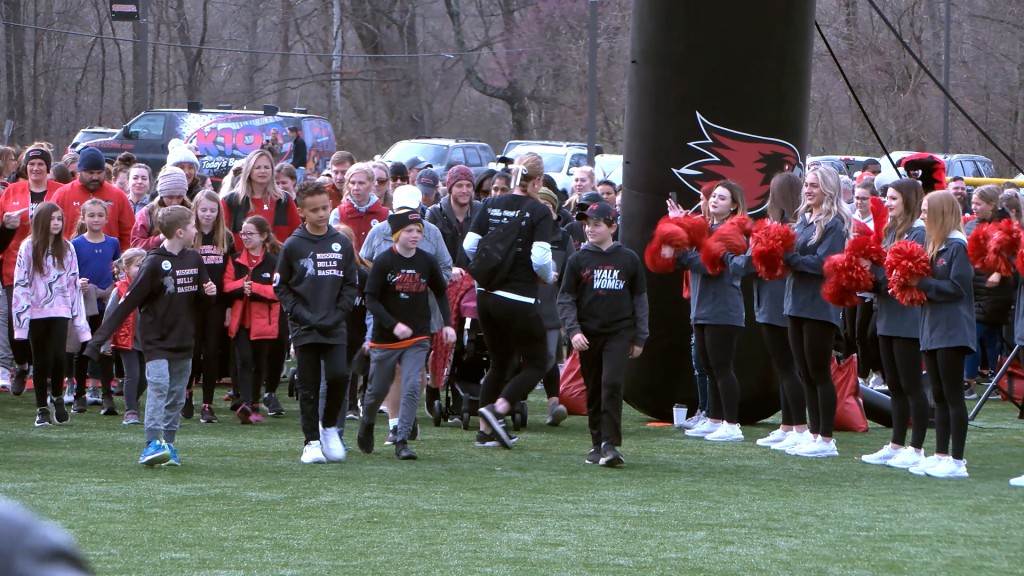 CAPE GIRARDEAU, Mo. (KBSI) – Southeast Missouri State hosted its 15 annual Cindy Gannon walk for women event, while also celebrating 50 years of Title IX. SEMO's athletics associate director Kim Schuette says this event is a time for celebrating. 
"It's to celebrate those wonderful women before us all of the women around us and then the little ones to follow," says Kim Schuette. 
The walks donation goes to all the SEMO student athlete's scholarships, but Brady Barke, Athletics Director of SEMO athletics, understands the women athletics impact in sports and in the community. 
 "Tremendous female student athletes and every one of our sports programs are or women's programs have won a conference championship within the last three years," said Barke "and so they're successful athletically their tremendous students academically and then they represent us so well in the community." 
Former head coach of SEMO volleyball coach Cindy Gannon and creator of the walk for women event, is grateful for all the continued support. 
"It is THE COMMUNITY AND THE UNIVERSITY that gave the support to this. And have given us the opportunity to be here 15 years later," said Gannon. 
The support that is truly felt.  
 "I think we all can agree that we were supported in almost every aspect of our lives and especially today it's very great," Mallory Desche, SEMO gymnastics.  
The Walk for Women events raised about 500,000 dollars tomorrow scholarships this year.