Inflation makes Valentine's Day more expensive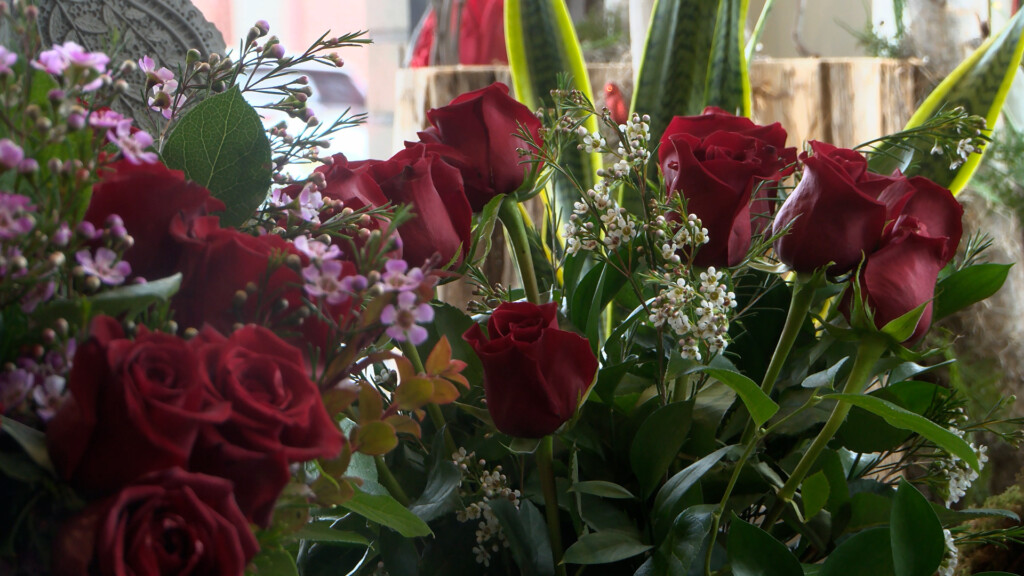 PROVIDENCE, R.I. (WLNE) — Love is in the air, and ahead of Valentine's Day many are rushing to get flowers for their significant other.
But this year, couples are spending much more on flowers for their loved ones than in years past.
That's because many florists have had to raise their prices as so many other businesses and industries have to deal with inflation, and out a thorn in many trying to celebrate the holiday with their loved ones.
"They have gone up quite a bit," said Stephan Bulger. "This is my day off. I should be with my wife, [and instead] I'm out jumping from one shop to another."
Some shoppers told ABC 6 News they've noticed significant increases and florists confirmed that, with one shop in New Bedford, Whaling City Florist said they've nearly had to double their prices.
"I had to save up for this week and I didn't really spend that much — but even so, I had to really save up to spend the amount that I wanted to," said Samuel Lurssen.
For New Bedford resident Stephan Bulger, who was out buying flowers Monday, he said he expects he'll have to pay nearly $200, up over $50 from what he said he typically buys his wife for Valentine's Day. However, he said he's still trying to find the best deal he can.
Others, like Samuel Lurssen, said he and his partner have found other alternatives to celebrate Valentine's Day in an effort to save some money.
"We're working together to make the day special and reasonable in terms of pricing. We chose not to go out to eat and try to keep our budget as simple as possible," said Lurssen.